All-New, All-Different Avengers (2015) #11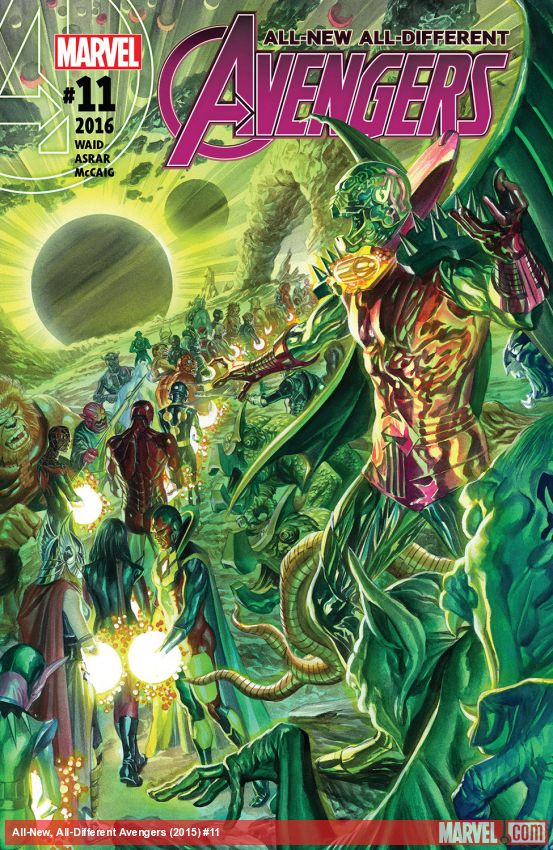 The Avengers--captives on the Stalag of Space! Its mysterious alien warden cannot be beaten by conventional means, but the Avengers' prison break will take them into an even more dangerous realm!
Annihilation (2006) #1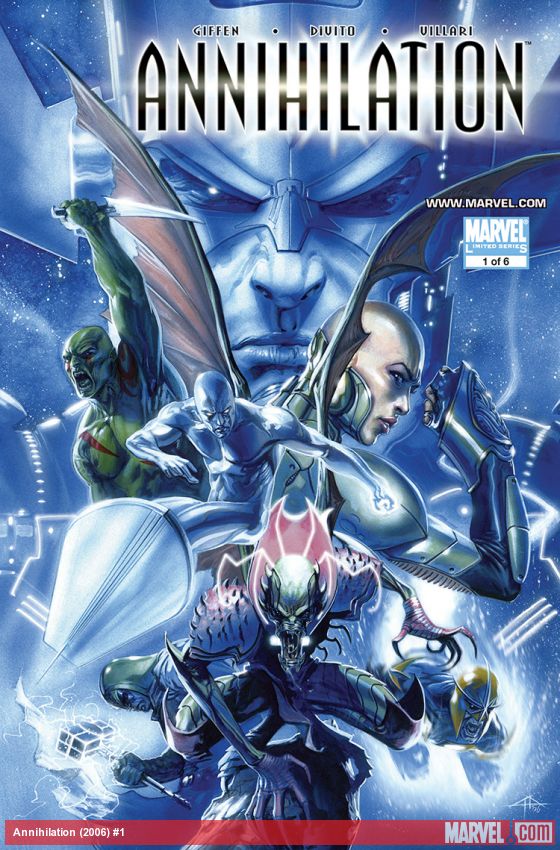 One empire has fallen. Two heroes are dead.It all comes together here! Individually, the Silver Surfer, Super-Skrull, Ronan and Nova have faced down the Annihilation Wave... and lost! Now, they must u
Annihilation (2006) #3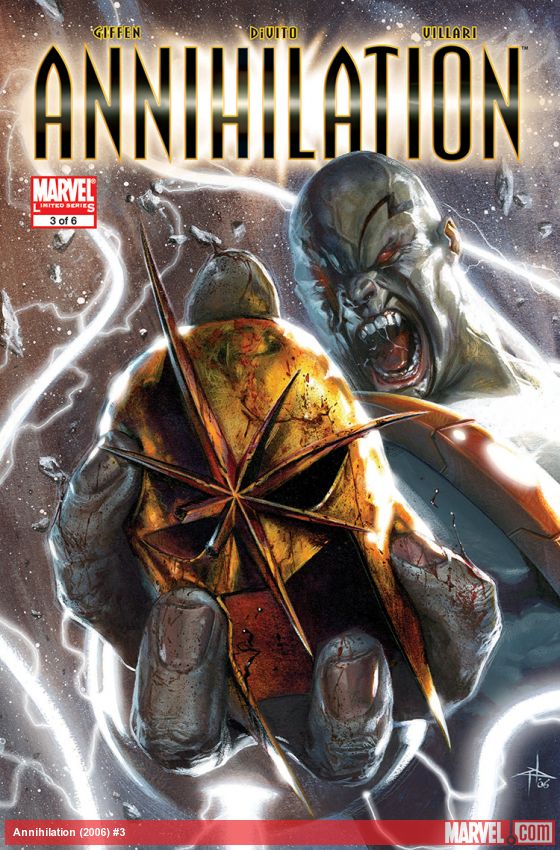 Nova's United Front is divided. Nova sets off on a desperate mission. Ronan heads to Hala to free the Kree race. And everyone else is just trying to survive! And what's Drax's secret agenda, anyway?
Annihilation (2006) #4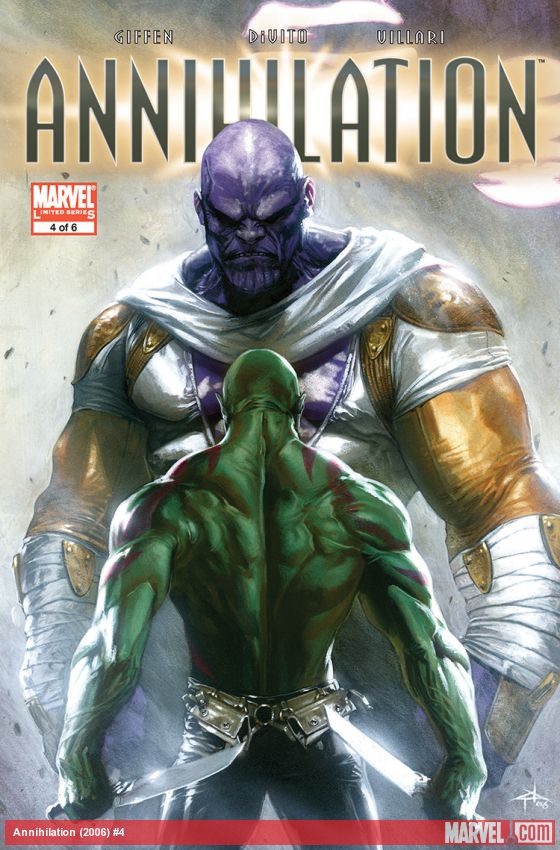 Left behind, can Drax survive... Thanos takes action... and Nova sets course on a suicide mission.
Annihilation (2006) #6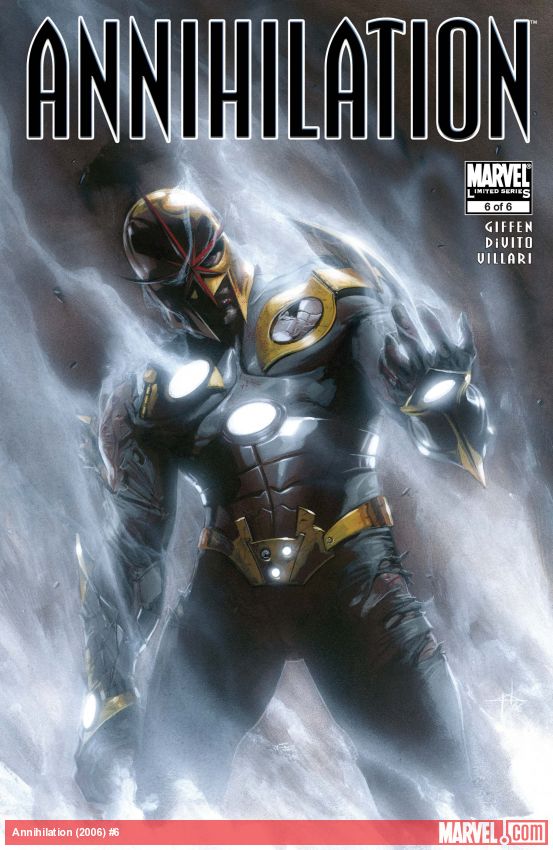 Nova and Annihilus face off in a fight to the finish with the fates of two, count 'em, two, universes at stake. You think that's bad? Wait until you see what happens when Galactus decides to go to w
Annihilation: Nova (2006) #4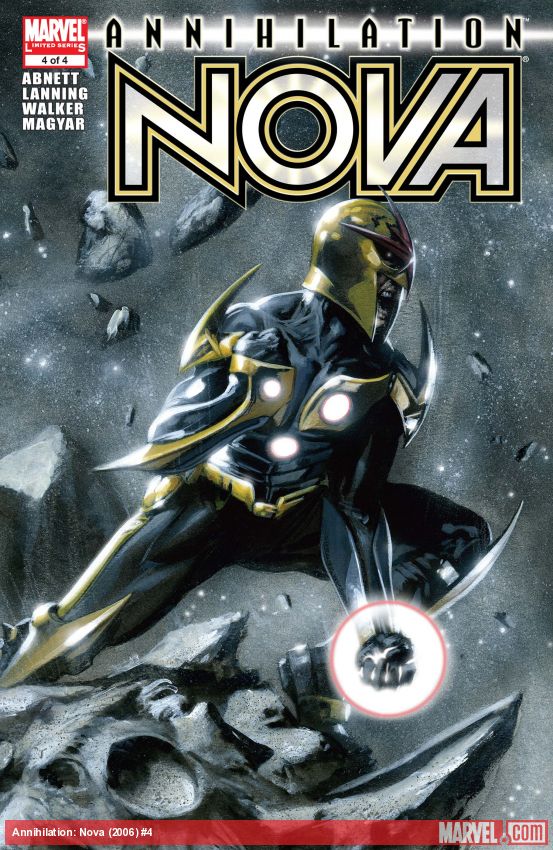 Driven to regain his dignity and burdened by the fate of Xandar, Nova faces the Annihilation Wave head on and unleashes the full power of the Nova Force! But is that enough against such a vast force o
Annihilation: Silver Surfer (2006) #2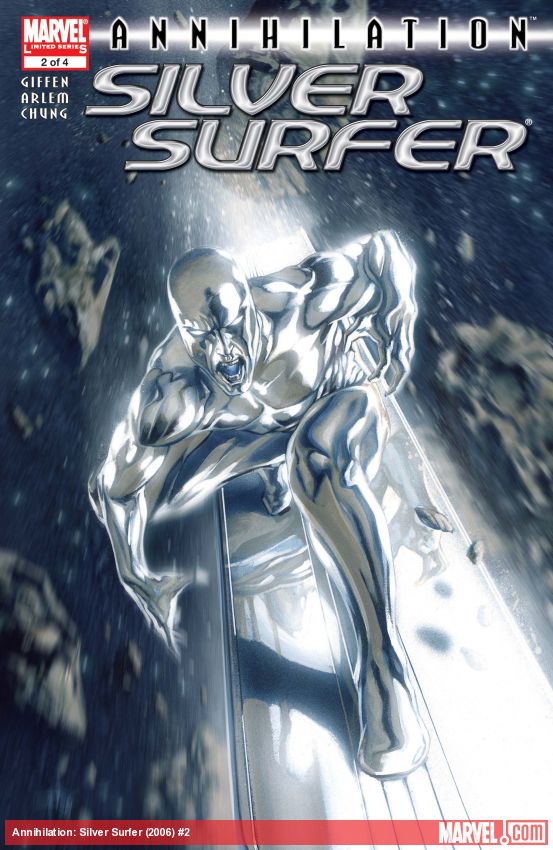 The ex-heralds of Galactus unite to combat a common foe. But can even the combined powers of the Silver Surfer, Firelord, Terrax and Red Shift stand against the Annihilation Wave and it's mad master?
Annihilation: Silver Surfer (2006) #3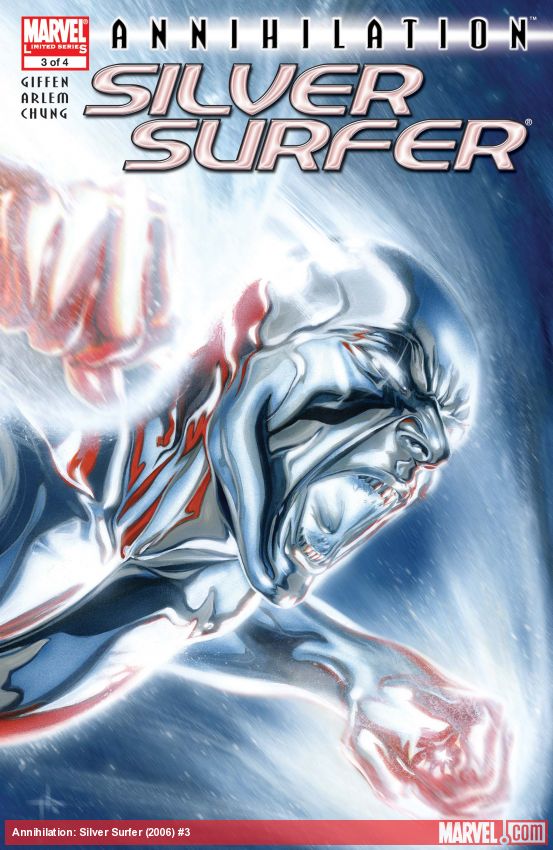 GUEST STARRING THANOS!
GUEST STARRING GALACTUS!
Can even the combined might of the ex-heralds of Galactus stand against an all out assault by the Annihilation Wave? It gets worse. Thanos, th
Annihilation: The Complete Collection Vol. 1 (Trade Paperback)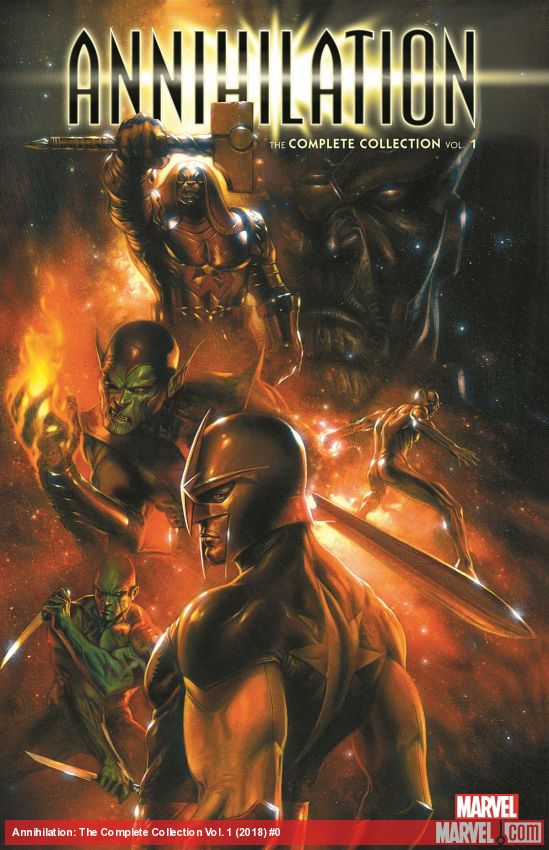 The explosive outer-space epic that revitalized Marvel's cosmos! Drax the Destroyer gets a new look, a fresh purpose — and a surprising friend. But when Annihilus, lord of the Negative Zone, unlea
Annihilation: The Nova Corps (2006) #1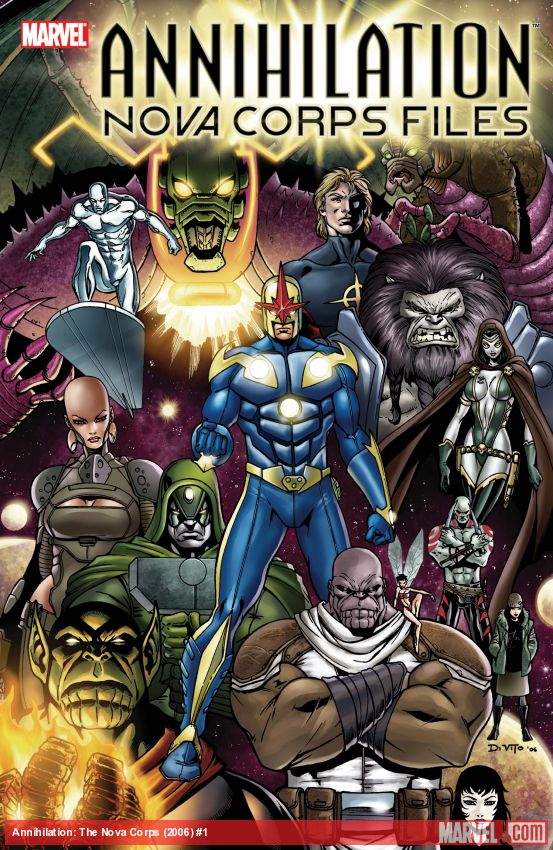 Get caught up on all of the players in the Annihilation event - just in time for this month's ANNIHILATION #1! Featuring Annihilus, Nova, Ronan, the Silver Surfer, the Super-Skrull, Thanos and more -
Essential Fantastic Four Vol. 4 (Trade Paperback)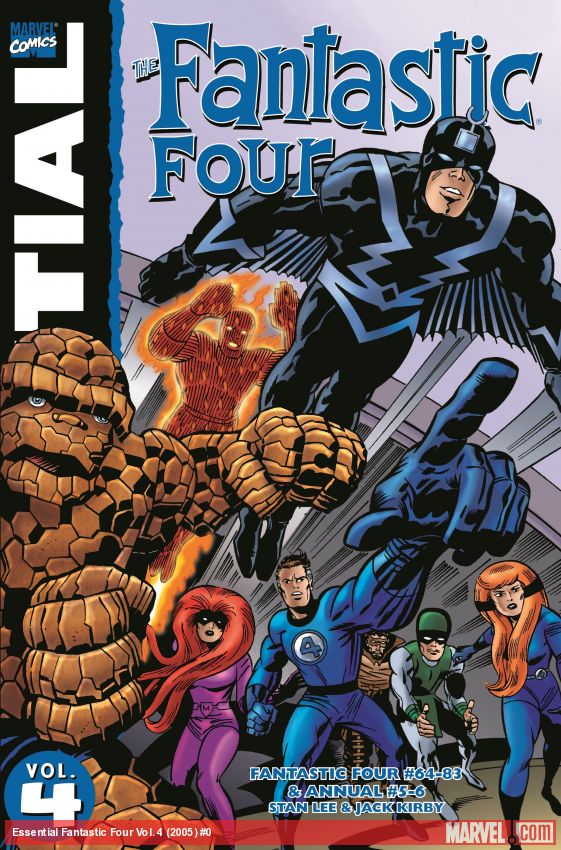 Relive more of the FF's classic exploits as they stand united against Dr. Doom, Annihilus and Galactus! Featuring the first appearances of the Kree and the microversal Psycho-Man! Guest-starring Spide
Fantastic Four (1998) #19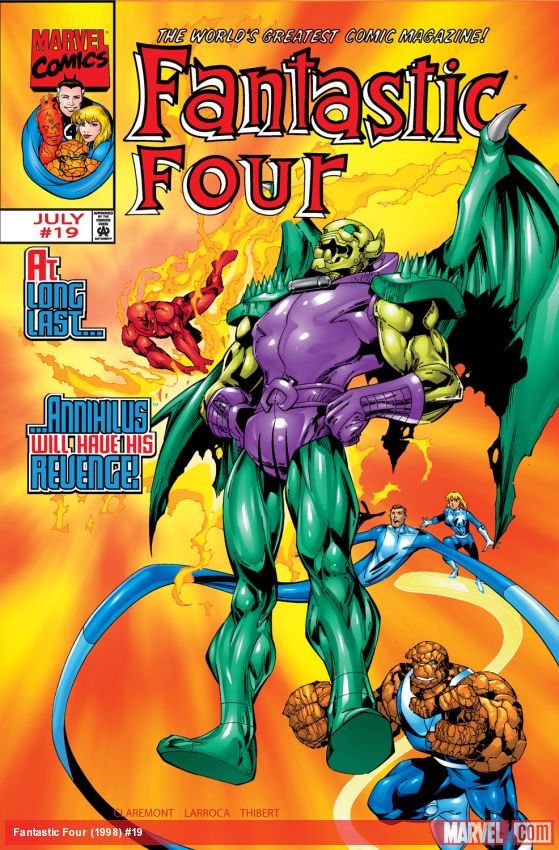 Fantastic Four (1998) #40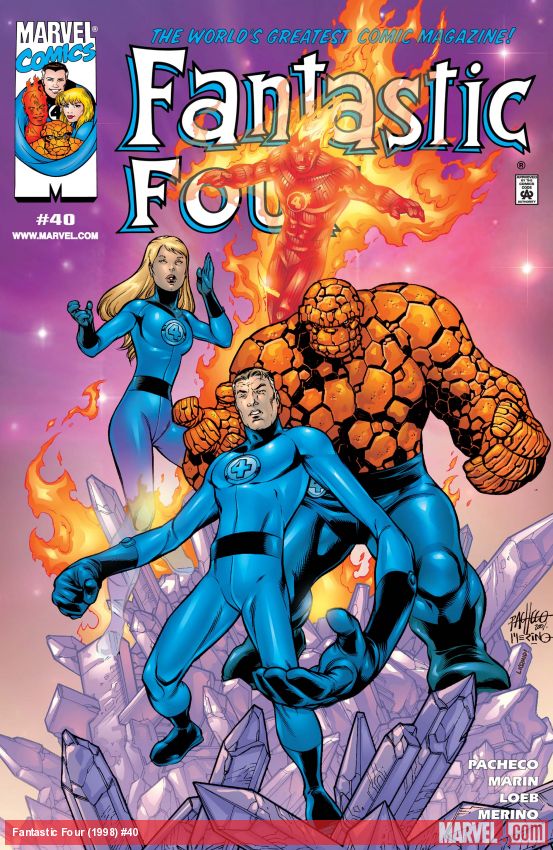 Fantastic Four (2018) #41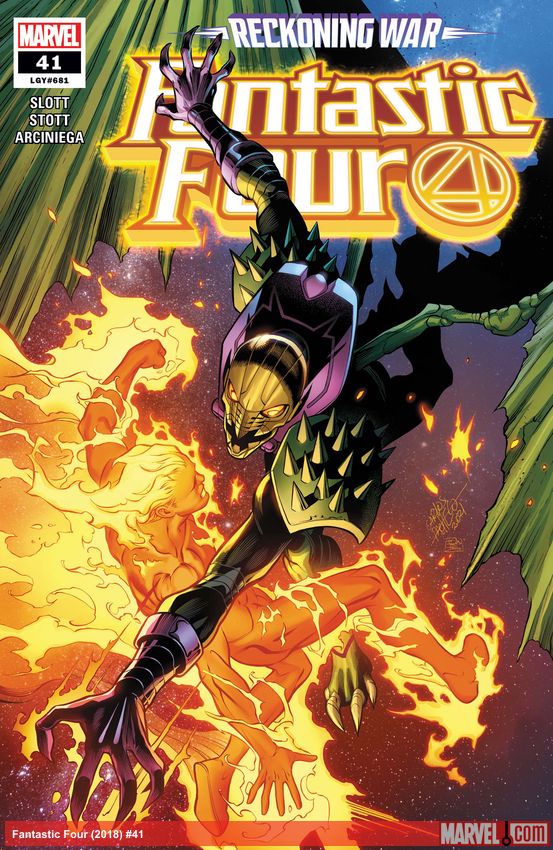 Fantastic Four (1998) #42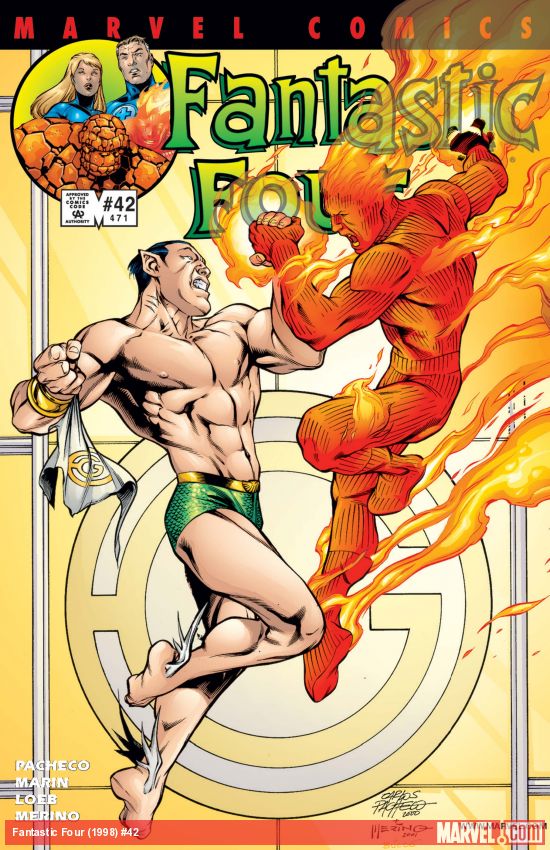 Fantastic Four (1998) #43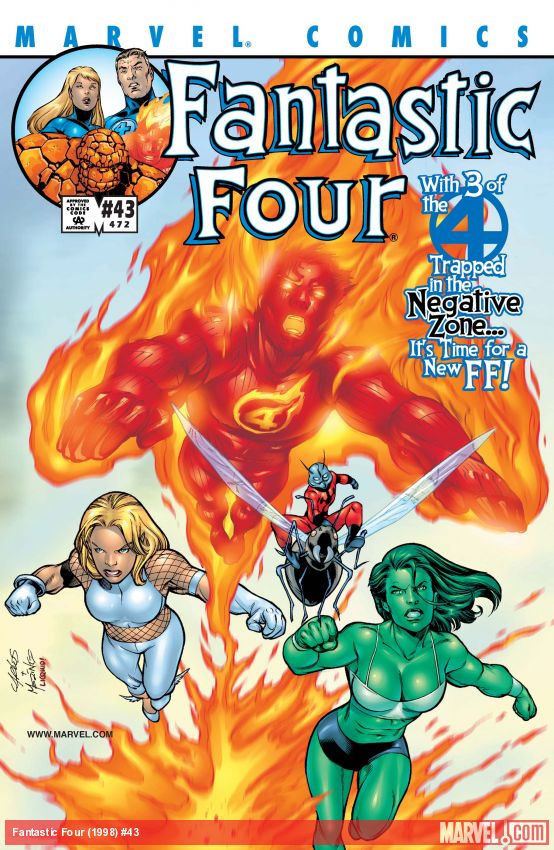 Fantastic Four (1998) #44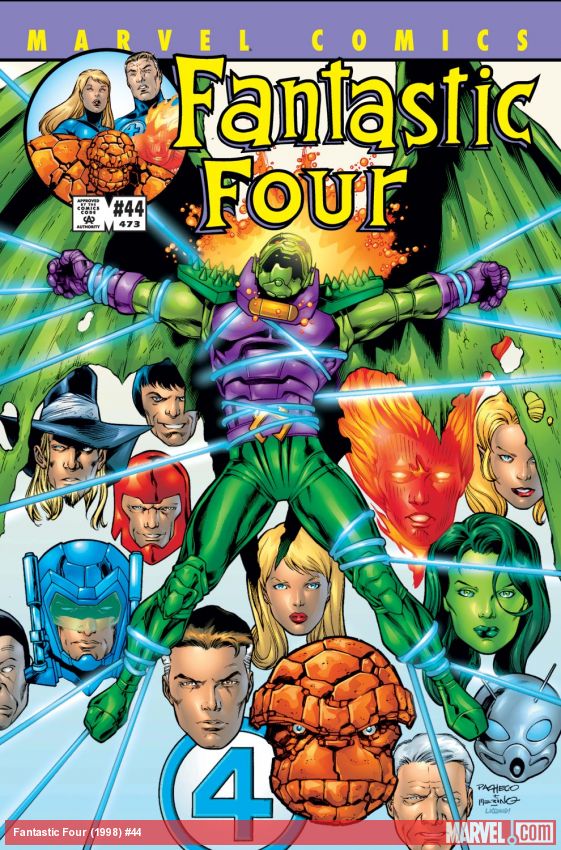 The Negative Zone epic ends here!
Fantastic Four (1961) #179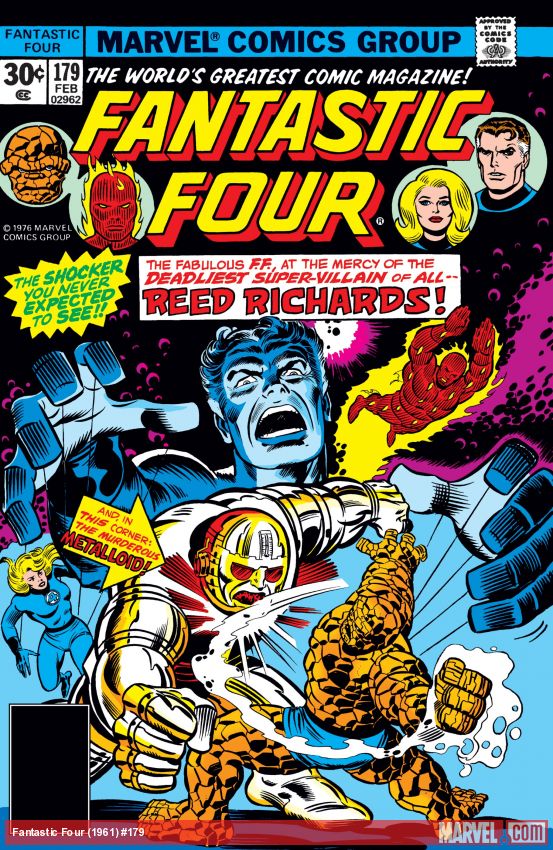 Fantastic Four (1961) #251
Fantastic Four (1961) #252