Civil War II: Choosing Sides (2016) #1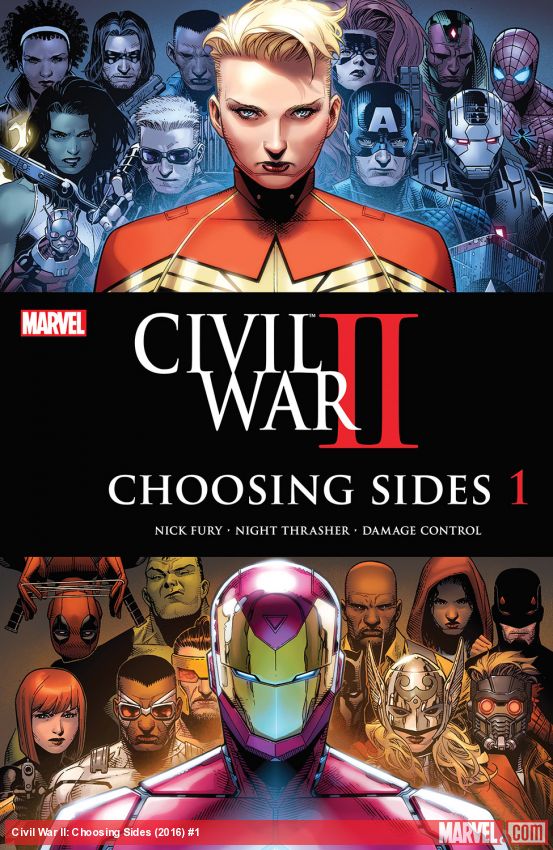 If you knew something bad was about to happen, would you stop it? How far would you go? The line is drawn. Everyone in the Marvel Universe has to ask themselves: are you with Captain Marvel or Iron Ma
Damage Control (1989) #1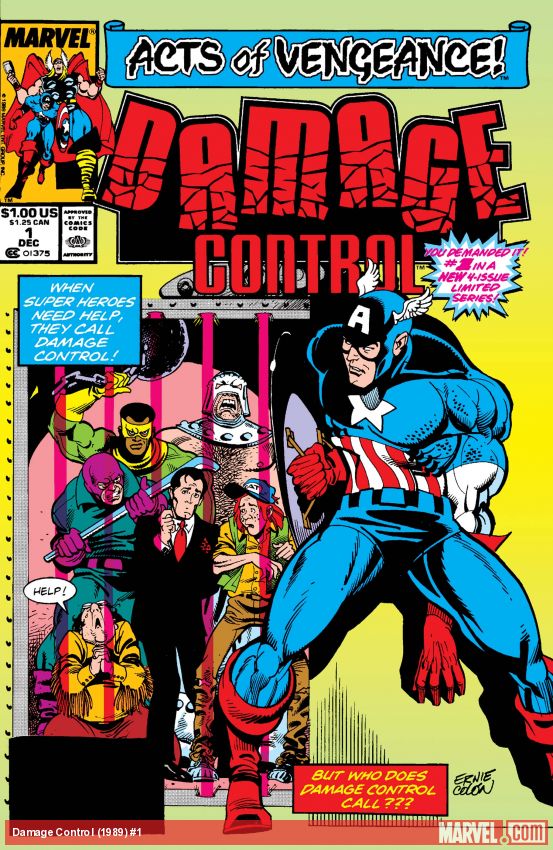 An Acts of Vengeance crossover! John, Gene, and Bart are trapped in the maximum security wing of The Vault. Meanwhile, Damage Control is sold to a multi-national corporation. And that's the good news!
Damage Control (1989) #1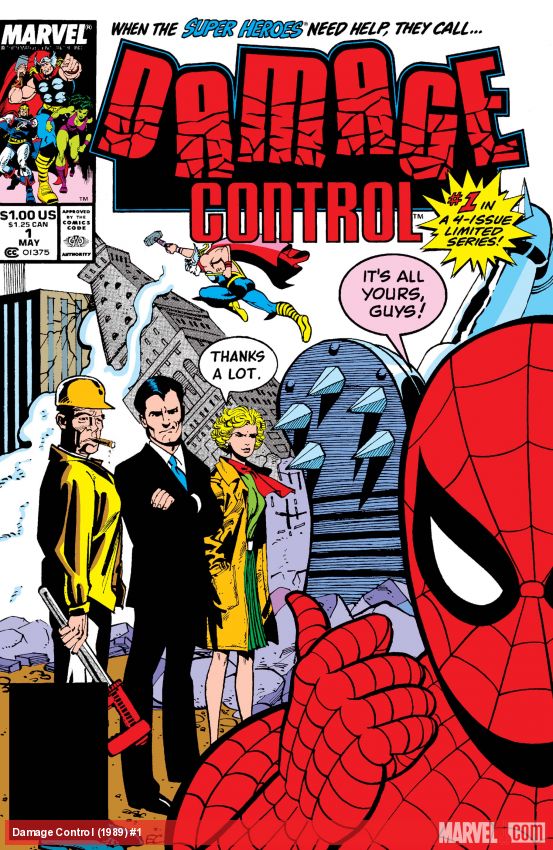 Who does the world call on in the wake of super hero disasters? Meet the Clean-Up Op that handles the messes no one else wants to touch! Where there's property damage…there's Damage Control! Cre
Damage Control (1991) #1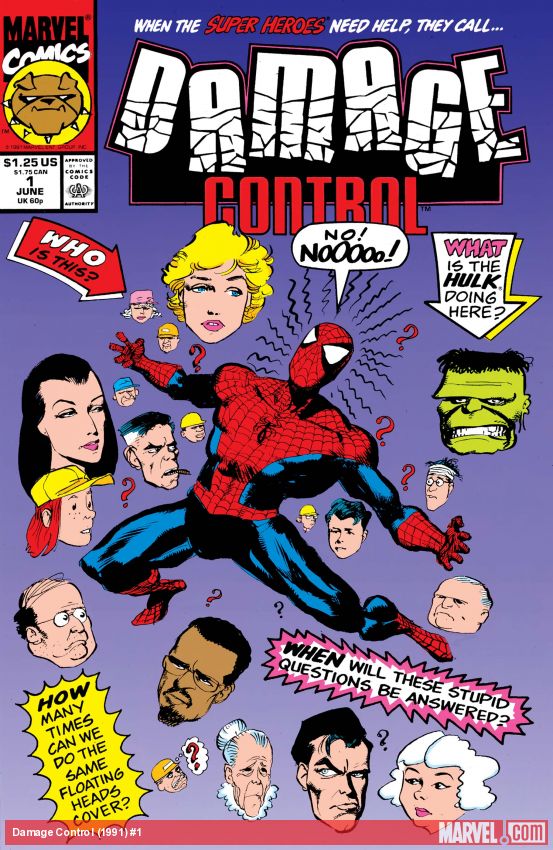 Featuring the New Warriors, Spider-Man and Hulk! Damage Control is under PR fire when accused of staging disasters for the sake of business.
Damage Control (1991) #2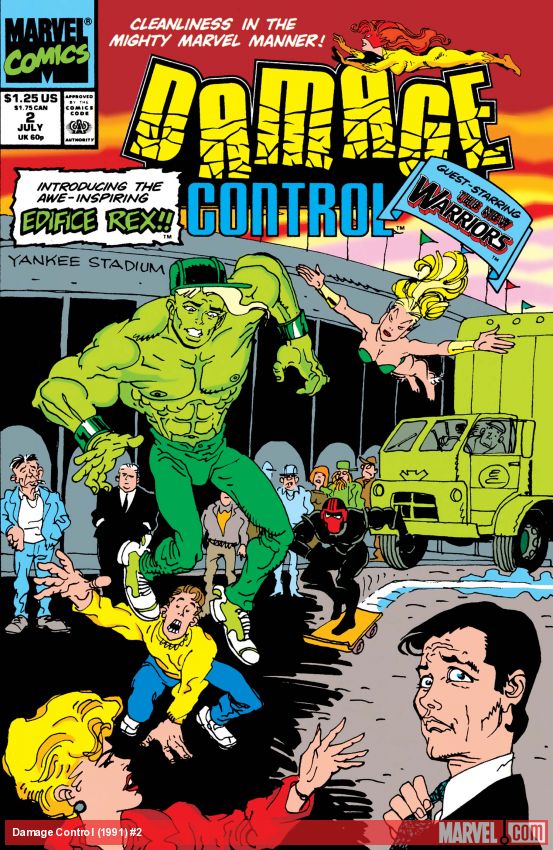 Edifice Rex…or Edifice Wrecks? A cosmically charged neat freak is too overzealous in his clean-up of Earth. Is such a thing possible? Damage Control thinks so!
Damage Control (1989) #2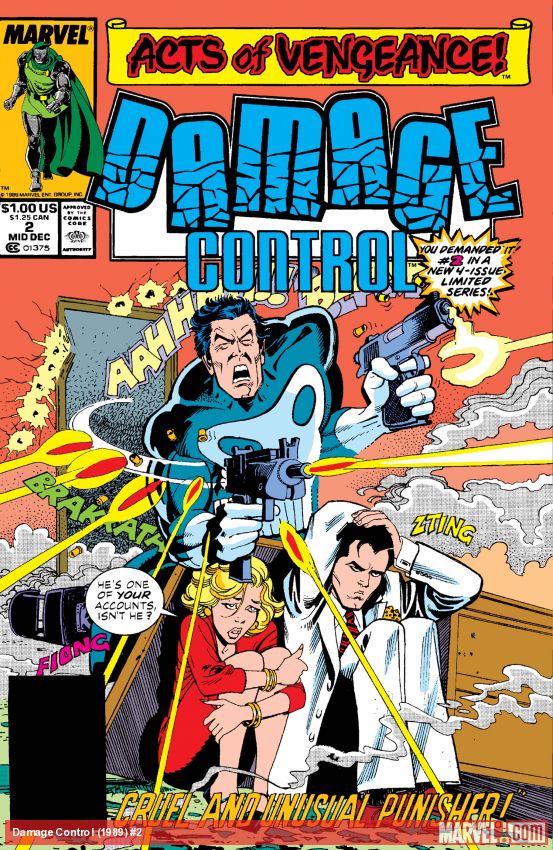 Gene and Robin, trapped in a shoot-out with The Punisher! Brandishing too many weapons for one person, Punisher invades Damage Control's office demanding answers. Will Robin Chapel's silver-tongue
Damage Control (1989) #2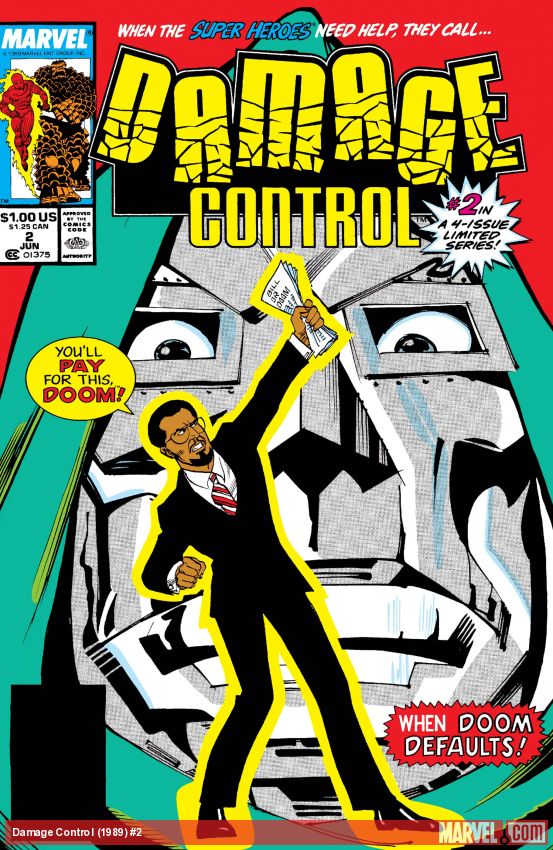 Damage Control's Accountants vs. Doctor Doom! An untraditional smackdown featuring bureaucracy, debt, and financial restitution. Who's' going to collect? The Fantastic Four guest-star.
Damage Control (1991) #3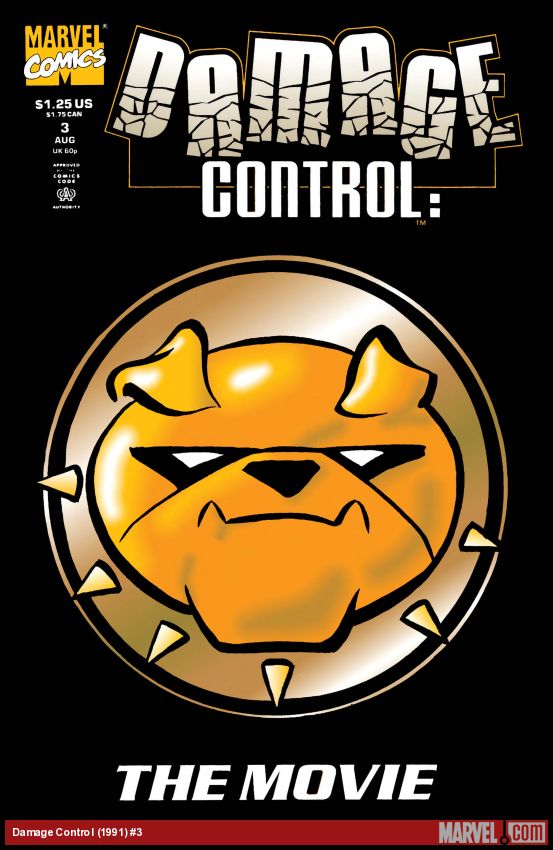 Edifice Rex catches the eye of Galactus. Is this too big a mess for Damage Control? Plus, is the public ready for Damage Control: The Movie?
Damage Control (1989) #3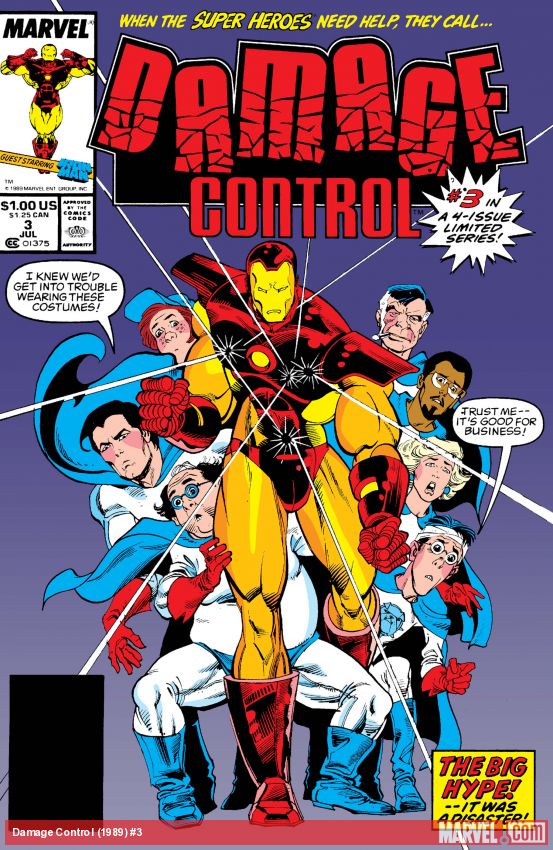 A new set of uniforms and a new sales scheme threaten to destroy the whole Damage Control operation- and Iron Man! 
Damage Control (1989) #3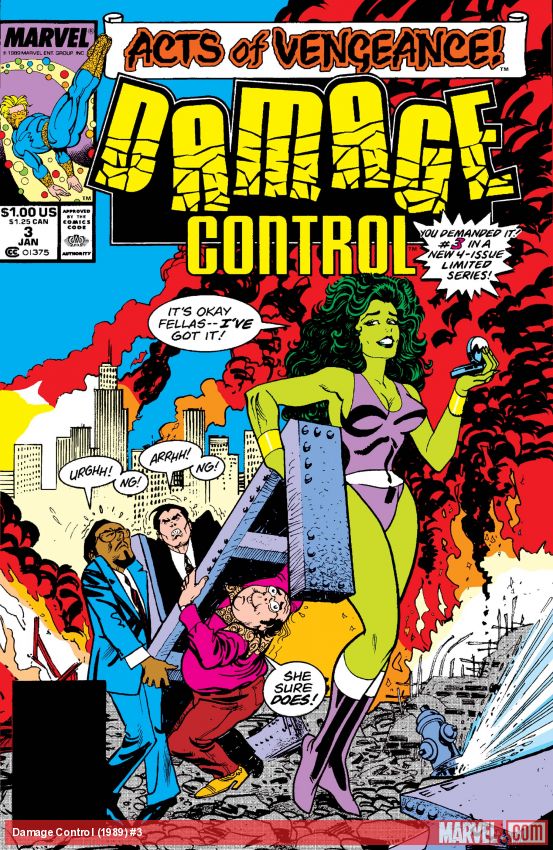 Sensational She-Hulk to the rescue! In the aftermath to Acts of Vengeance, Damage Control calls in back-up from the Jade Giantess. But what begins as a clean-up ends as a riot. Is She-Hulk to blame fo
Damage Control (1991) #4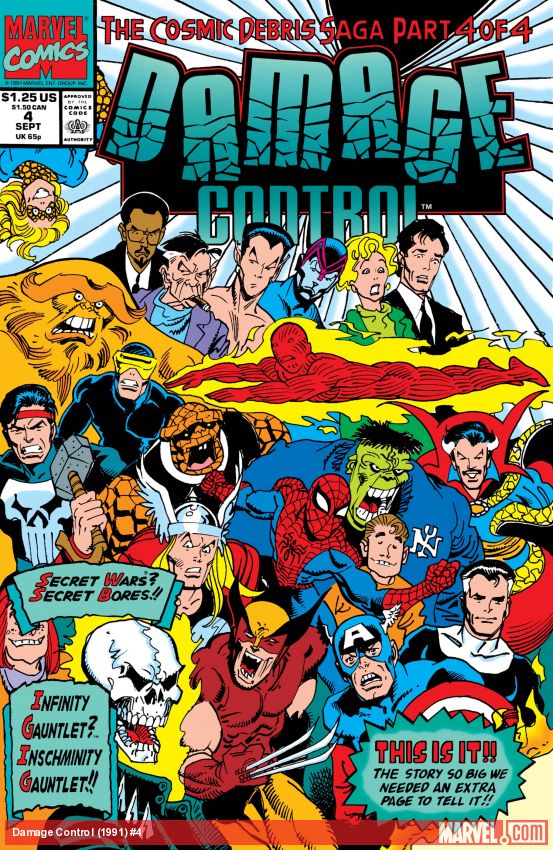 Cosmic co-stars! Silver Surfer becomes an ally to Damage Control in the wake of Galactus. Appearances by Lord Chaos and Master Order, the In-Betweener, and even…Death!
Damage Control (1989) #4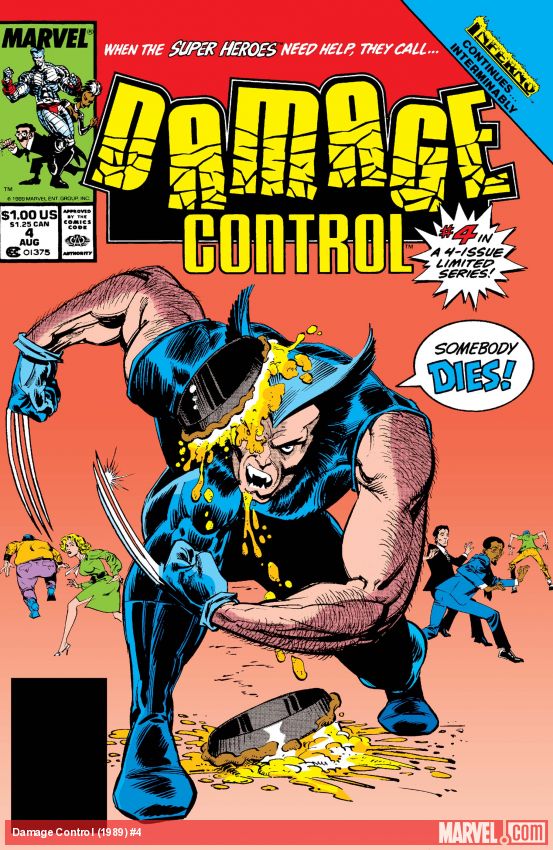 Damage Control is recruited to clean-up Xavier's School for Gifted Mutants. But as soon as Damage Control repairs, the Professor's mutants destroy! Wolverine gets "pied" and laughter does not
Damage Control (1989) #4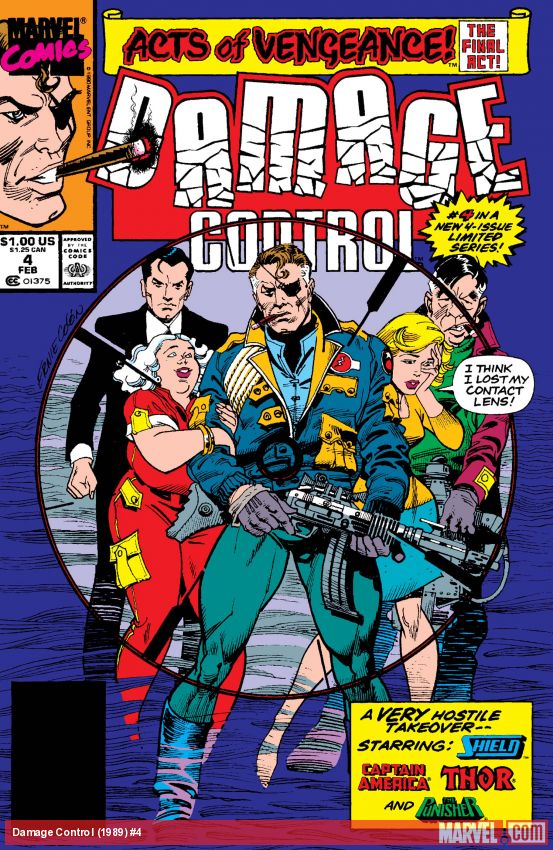 Super heroes may be taking names and laying punches in the midst of Acts of Vengeance, but Mrs. Hoag and Albert Cleary have their own war to wage! Will Damage Control fall under new ownership? Not if
Irredeemable Ant-Man (2006) #7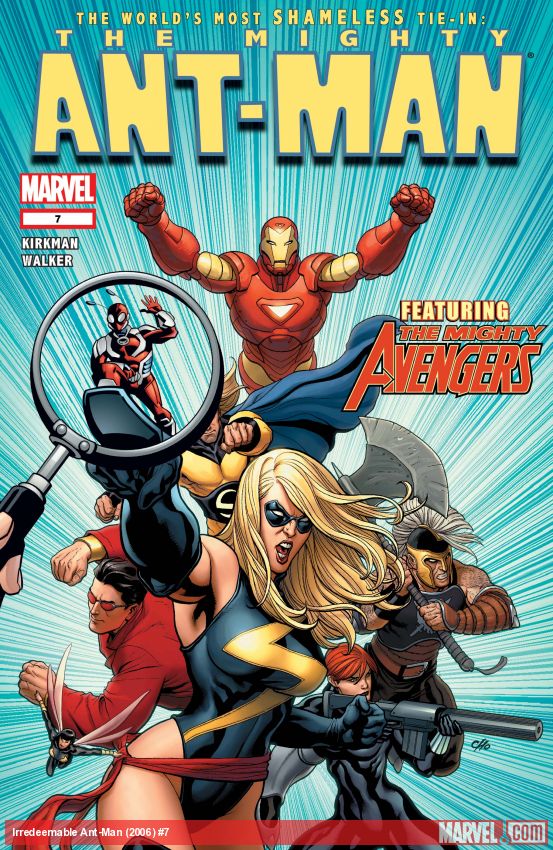 Why fight super-villains when you can watch attractive ladies take their clothes off in the privacy of their own homes? Ant-Man has got it made! That is until he realizes that the subject of his perve
Irredeemable Ant-Man (2006) #8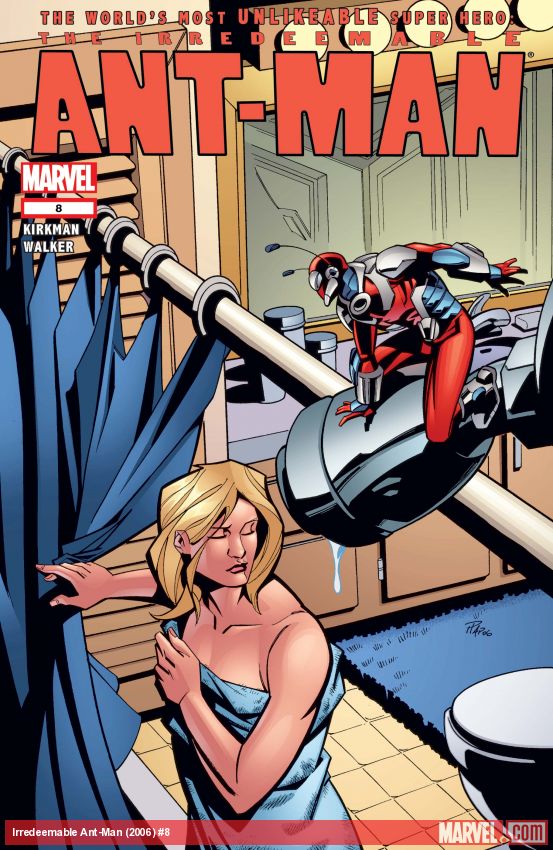 Ant-Man is in need of employment - running from the law costs money. Luckily, Damage Control needs someone who can sift through rubble for survivors. Don't worry -he'll still got time to spy on the la
Marvel Comics Presents (1988) #19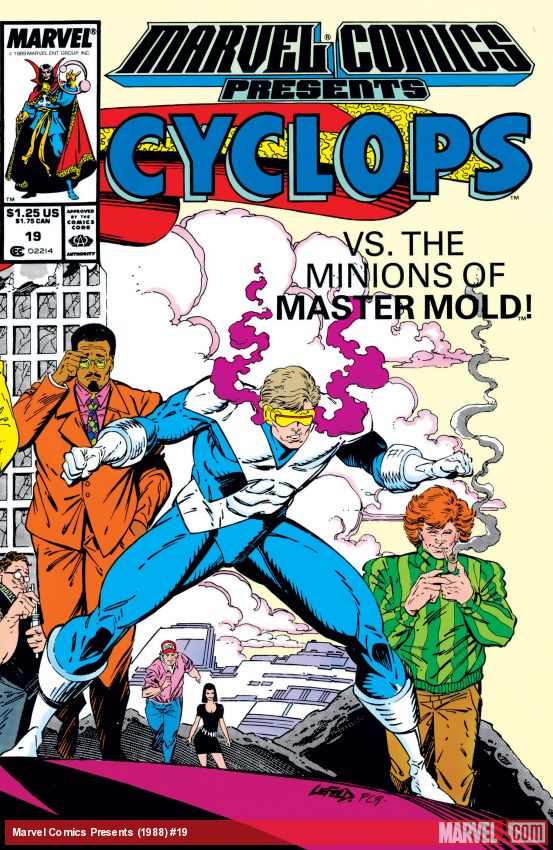 Contains Panther's Quest Part 7: Battered Artifacts and Damage Control in 'Overture'. PANTHER'S QUEST PART 7: T'Challa and Zanti Chikane confront Patrick Slade once and for all!
World War Hulk: Warbound (2007) #2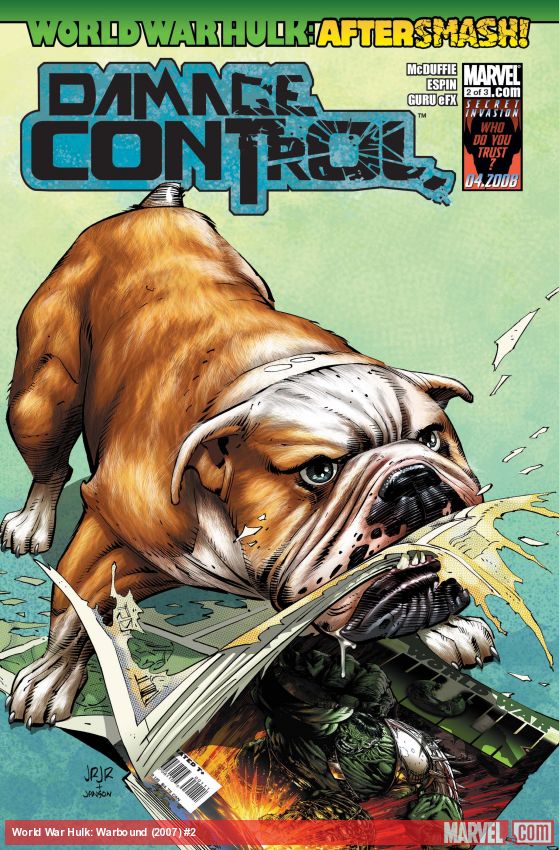 Take four hundred puny humans and five hundred square miles of New Mexico desert. Add four monstrous alien warriors, one of the Hulk's deadliest enemies, and one of the Hulk's greatest loves. Mix wel
World War Hulk: Warbound (2007) #3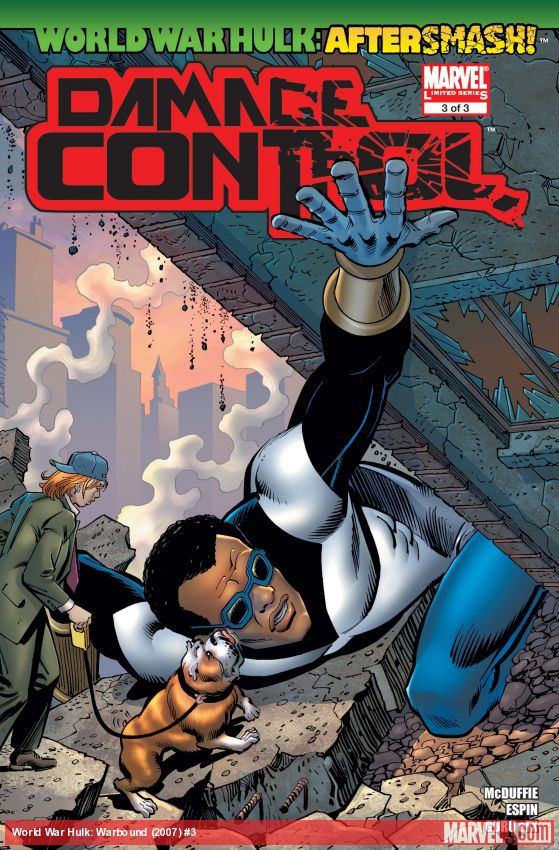 When the Hulk's deadliest enemy takes the lead, only the Warbound can defend the puny humans from his wrath. But can our heroes' oath to stand by each other to the end survive - when one of the Warbo