The Amazing Spider-Man (2018) #78.1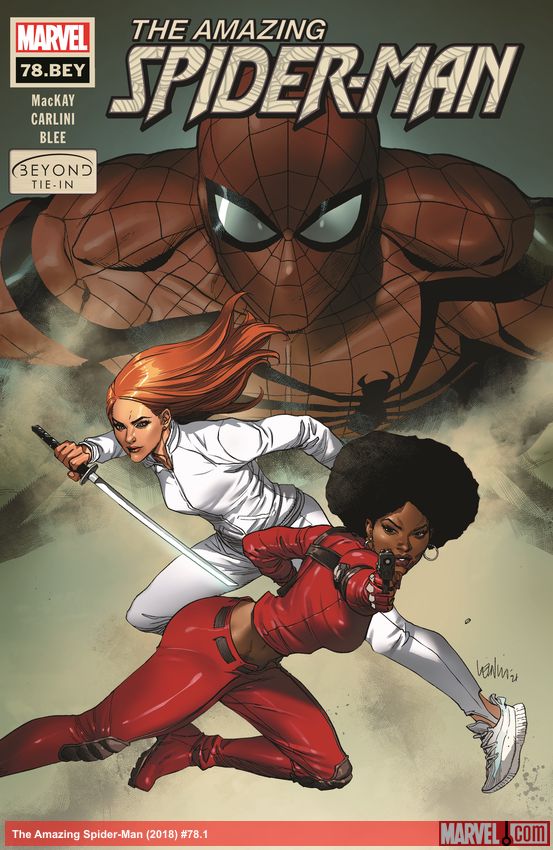 The Amazing Spider-Man (2018) #92.1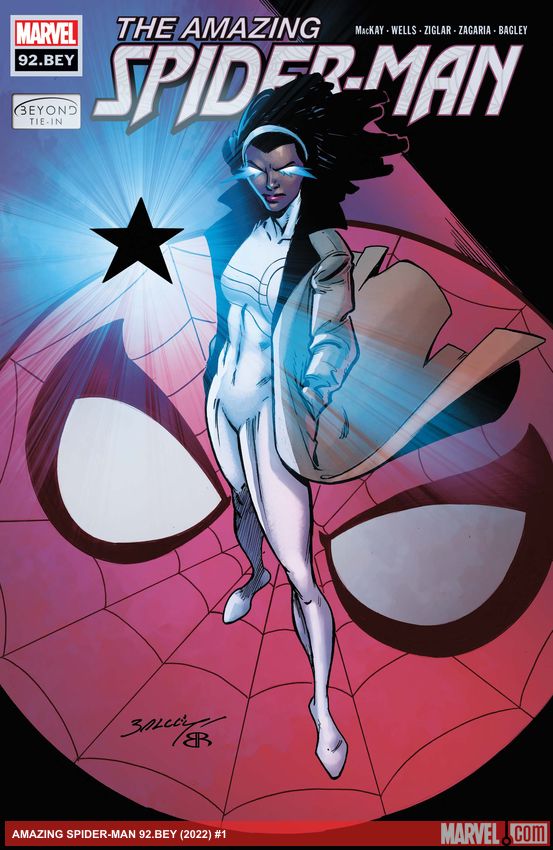 Civil War II: Choosing Sides (2016) #5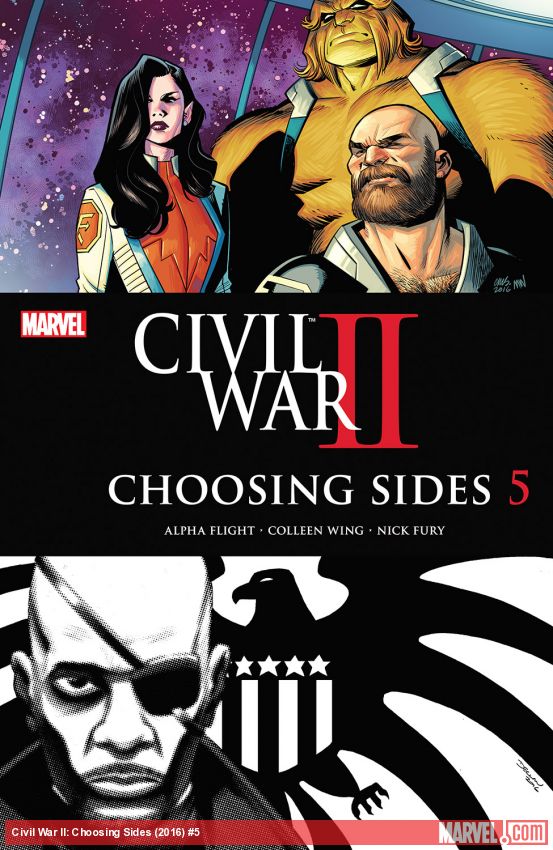 As the body count rises, no one expected the biggest casualty of them all: Friendship. Will these Avengers betray their closest confidants to stay true to themselves? Featuring Nick Fury, Colleen Wing
Daredevil: Shadowland Omnibus (John Cassaday Cover) (Hardcover)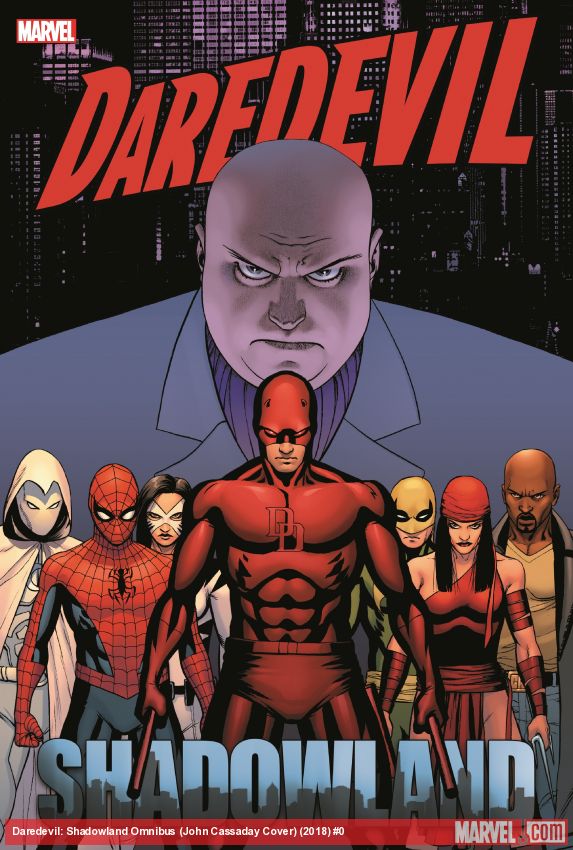 The Man Without Fear casts his shadow over the Marvel Universe! Daredevil has become the leader of the Hand — but instead of reforming the ninja clan, are they corrupting him? As Daredevil crosses a
Daughters of the Dragon (2006) #1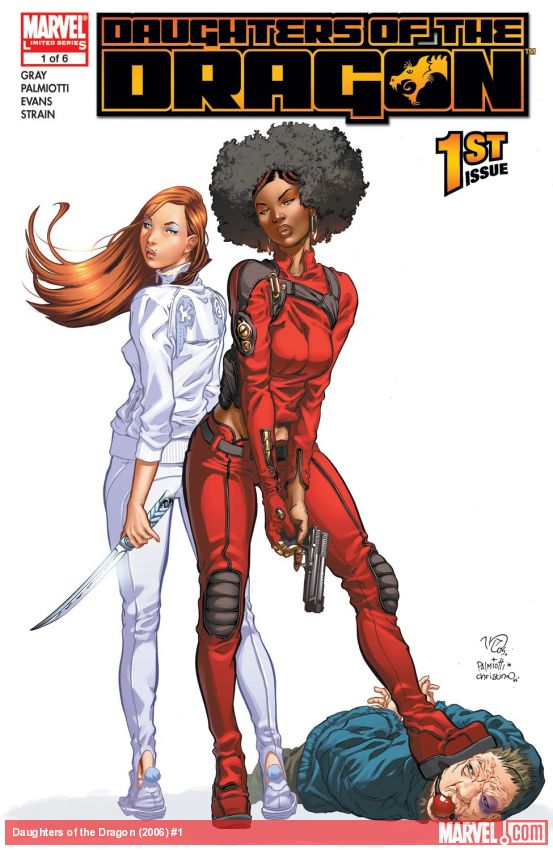 Bounty hunters Misty Knight and Colleen Wing star in the sexy action thriller Daughters of the Dragon, the latest project from writers Justin Gray and Jimmy Palmiotti. An entertaining mix of gritty ac
Daughters of the Dragon (2006) #2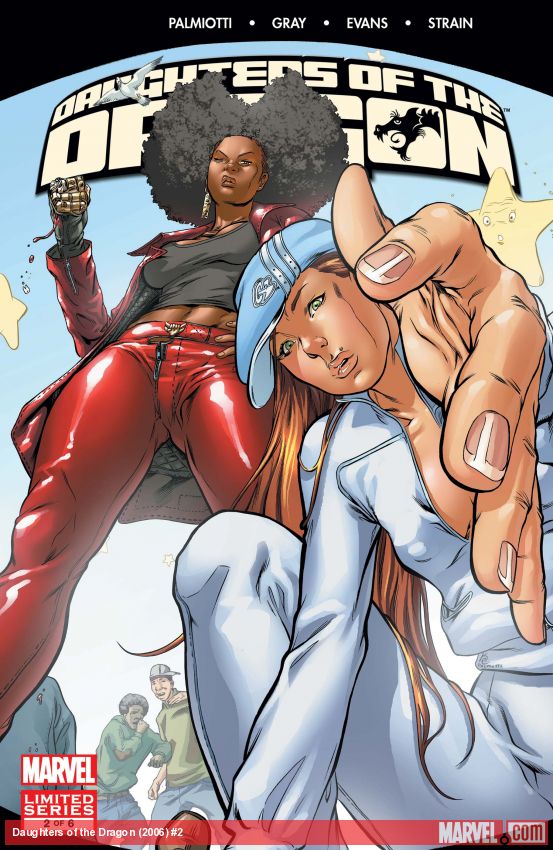 The non-stop action continues as Colleen goes blade to blade with Razorfist, an assassin so ruthless he's willing to use an infant as a human shield. As Misty and Colleen close in on their bail jumper
Daughters of the Dragon (2006) #3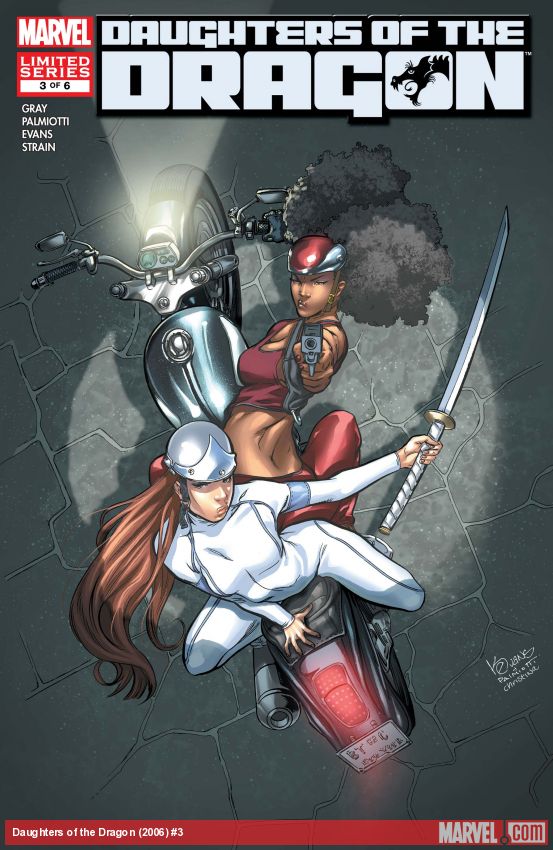 The action comedy continues and the hunt for Ricadonna's stolen goods heats up as super-villains turn on super-villains. Humbug and Whirlwind are on the run from various would-be assassins, while Mist
Daughters of the Dragon (2006) #4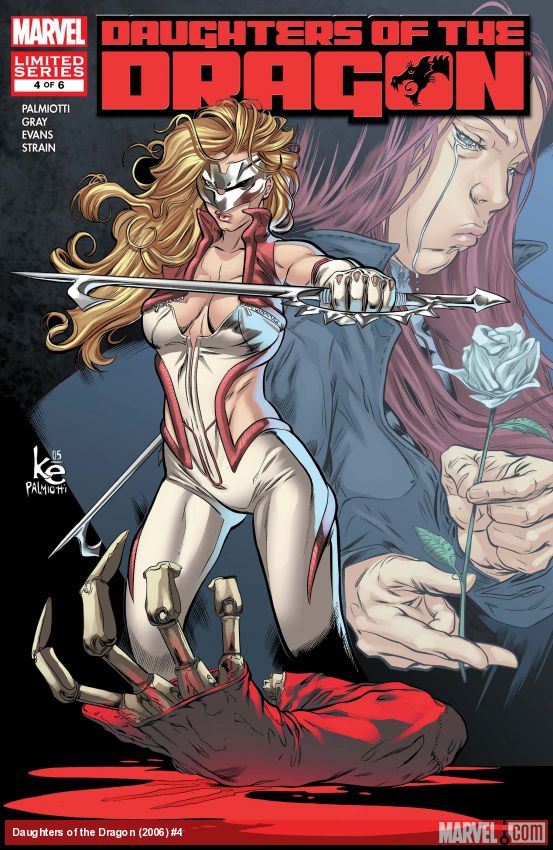 The explosive kung fu action continues as Misty Knight loses her arm in a battle with Ricadonna over the stolen goods and must turn to Tony Stark for help. Meanwhile Humbug assists the girls in their
Daughters of the Dragon (2006) #5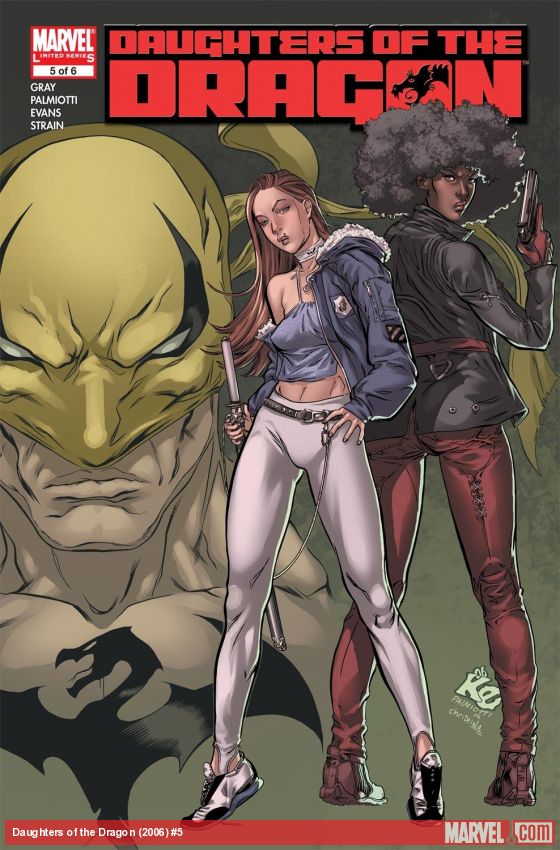 With the auction for Ricadonna's super computer virus rapidly approaching, Misty and Colleen call in favors from some of the most unlikely places as The Daughters of the Dragon pay a visit to The Puni
Daughters of the Dragon (2006) #6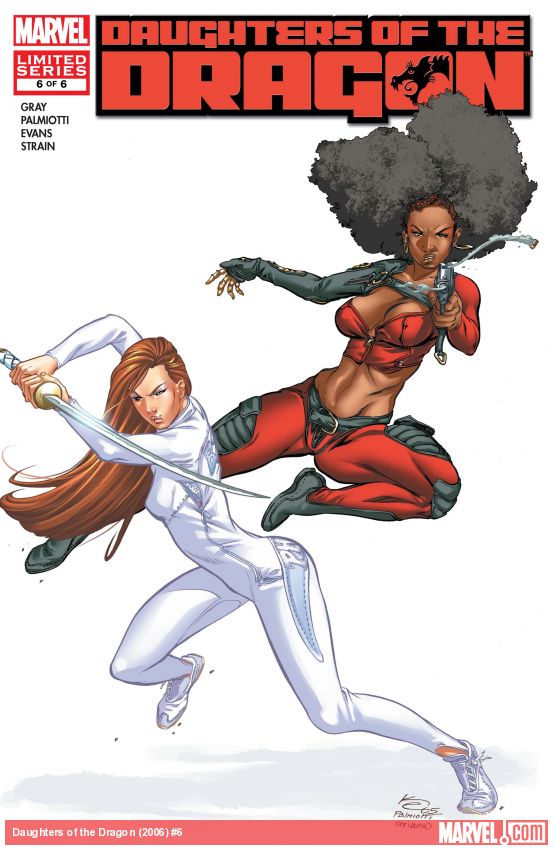 Daughters of the Dragon concludes its entertaining blend of action, tongue in cheek comedy and kung fu drama as Misty, Colleen and Iron Fist do battle with an army of villains below the city streets o
Daughters of the Dragon: Deadly Hands Special (2005) #1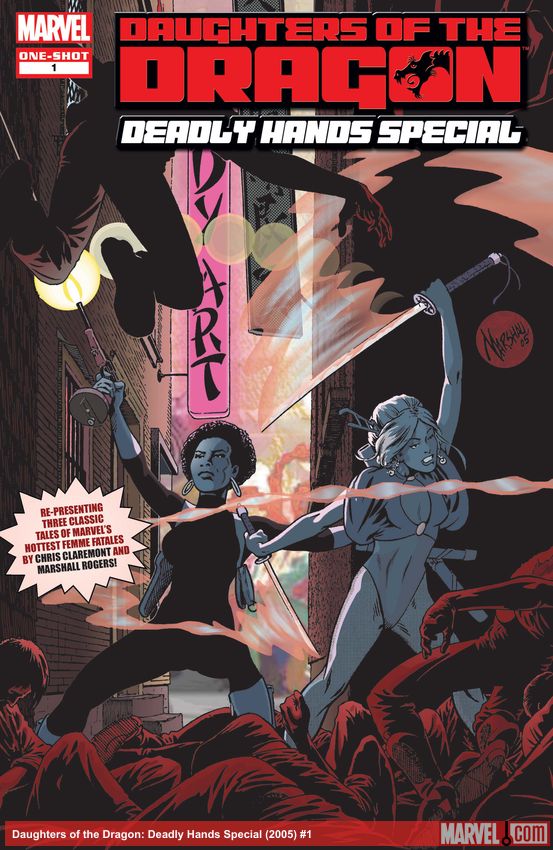 Re-presenting three classic tales of Marvel's hottest femme fatales by comic-book legends Chris Claremont and Marshall Rogers from the classic black-and-white pulp magazines BIZARRE ADVENTURES #25 and
Daughters Of The Dragon: Deep Cuts (Trade Paperback)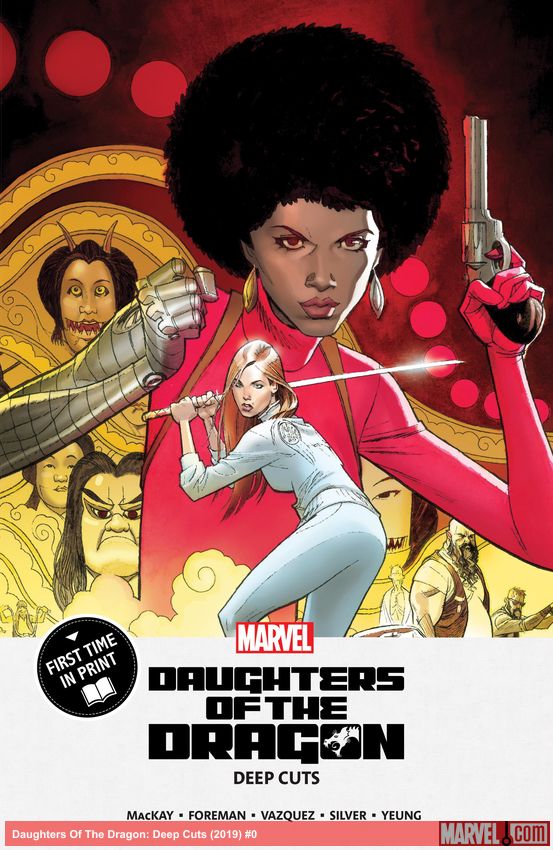 A DOUBLE-SIZED Marvel Digital Original you don't want to miss! MISTY KNIGHT and COLLEEN WING have stolen the shows on Marvel's LUKE CAGE, IRON FIST and DEFENDERS on Netflix and now they have their own
Daughters of the Dragon: Marvel Digital Original (2018) #1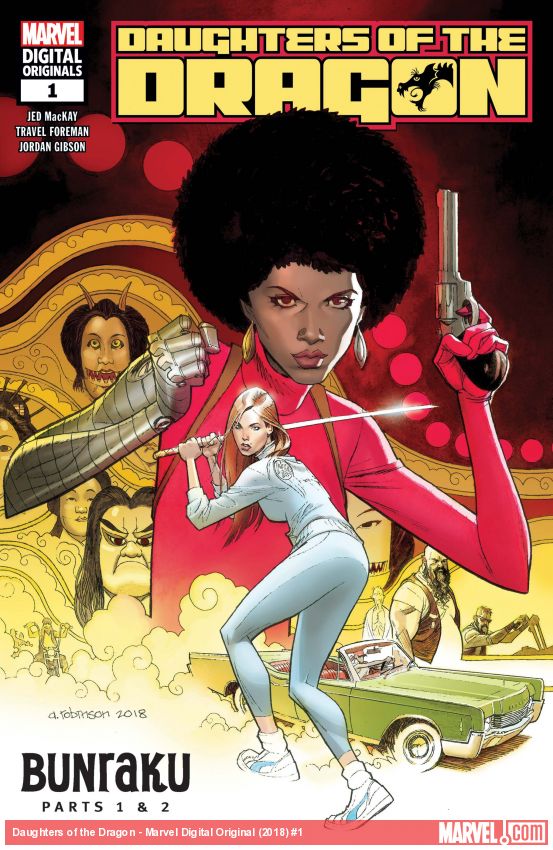 A DOUBLE-SIZED Marvel Digital Original you don't want to miss! MISTY KNIGHT and COLLEEN WING have stolen the shows on Marvel's LUKE CAGE, IRON FIST and DEFENDERS on Netflix and now they have their
Daughters of the Dragon: Marvel Digital Original (2018) #2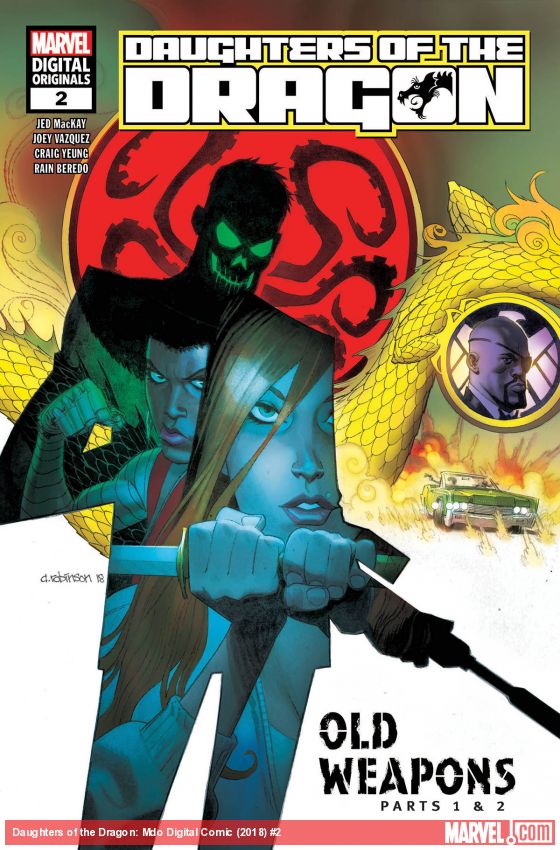 A DOUBLE-SIZED Marvel Digital Original you don't want to miss! OLD WEAPONS Someone wants the Daughters of the Dragon and they're sending the most dangerous HYDRA creation, a man named Winner Rutherfor
Daughters of the Dragon: Marvel Digital Original (2018) #3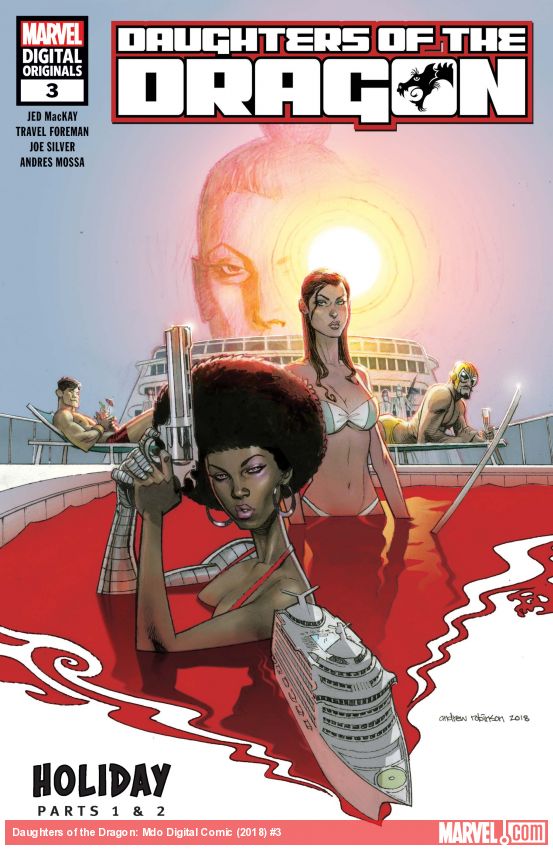 A DOUBLE-SIZED Marvel Digital Original you don't want to miss! HOLIDAY The person who's been pursuing Colleen and Misty has finally succeeded, capturing the Daughters of the Dragon and imprisoning the
Deadly Hands of Kung Fu (2014) #1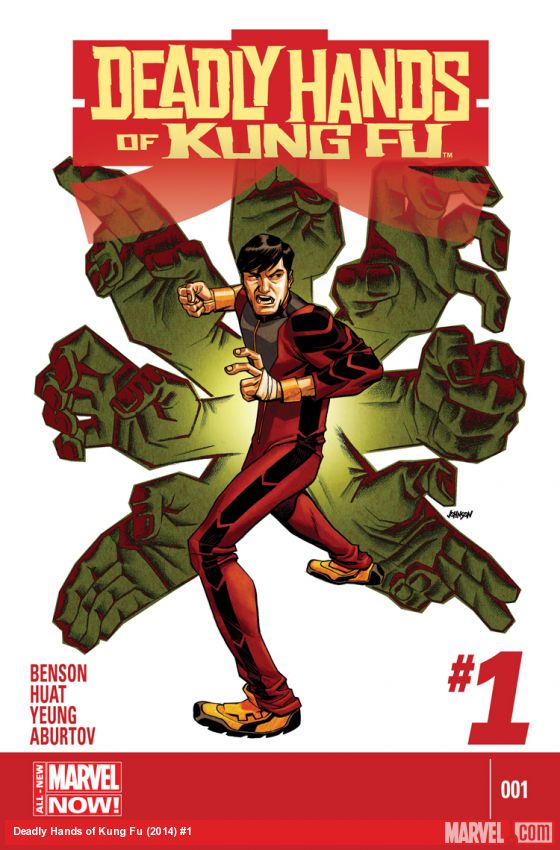 MURDER! MYSTERY! MARTIAL ARTS! A former lover of Shang-Chi's is murdered in cold blood while working deep undercover for MI-6. When Shang-Chi travels to England to pay his respects he learns all is no
Deadly Hands of Kung Fu (2014) #2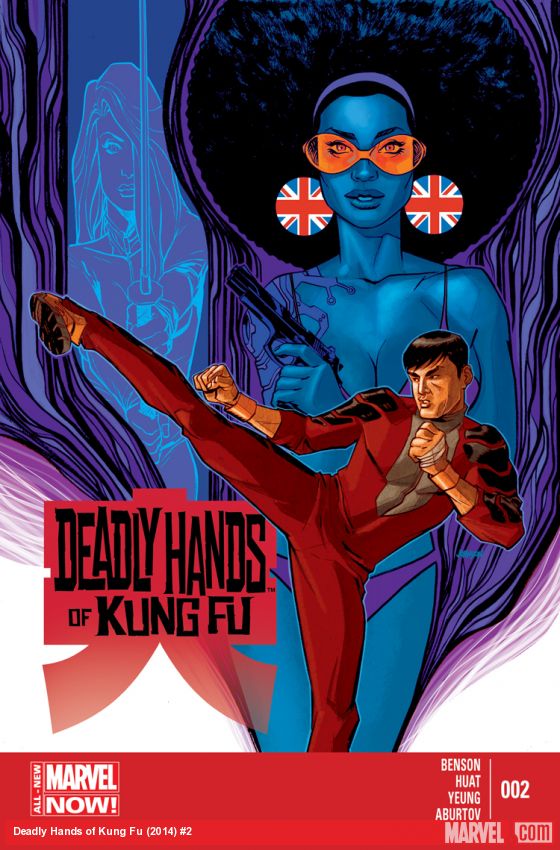 - Shang-Chi versus mystical kung-fu masters in the streets of London! - With a little help from THE DAUGHTERS OF THE DRAGON! - Terrible truths about Shang's fallen comrade revealed!
Deadly Hands of Kung Fu (2014) #3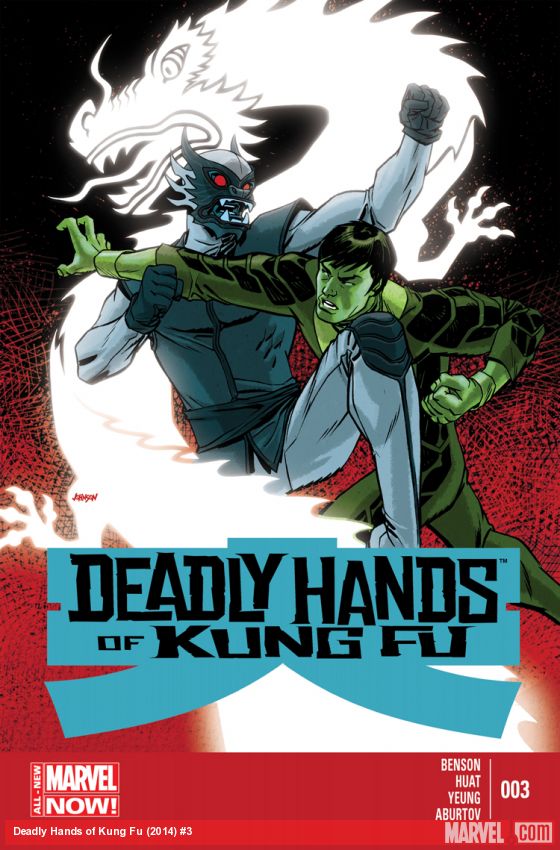 SHANG-CHI versus THE WHITE DRAGON! Misty Knight and Colleen Wing discover the danger is greater than any of them had feared! Deadly secrets revealed! Kung Fu action unleashed!
Deadly Hands of Kung Fu (2014) #4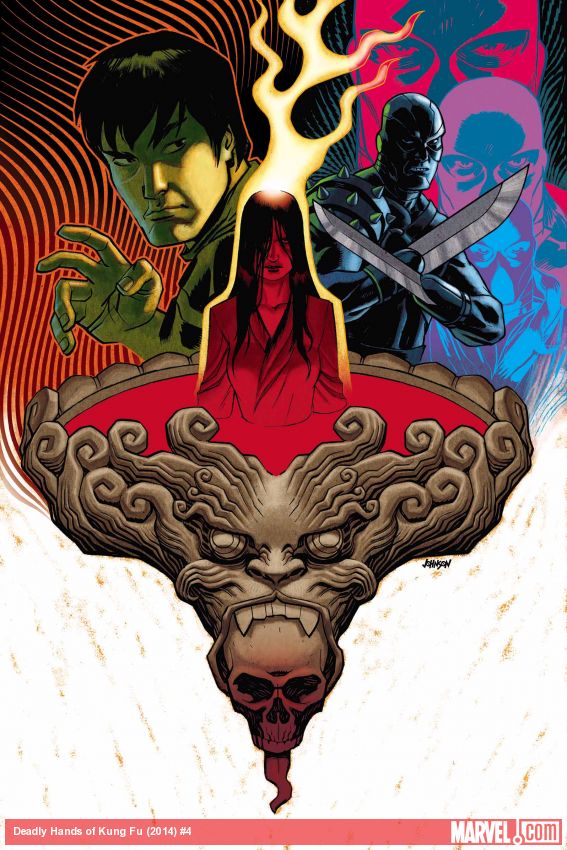 THE STUNNING CONCLUSION! The shocking truth of Leiko Wu's murder revealed! Shang-Chi's epic showdown with the enemy he never saw coming! The jaw-dropping final twist of the knife that NO ONE will see
Deadly Hands of Kung Fu (1974) #32