Future Foundation (2019) #1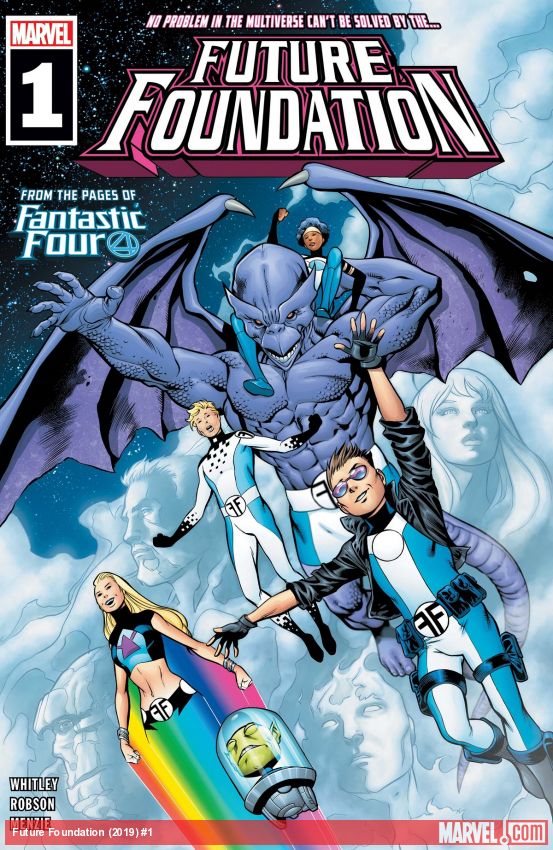 Future Foundation (2019) #3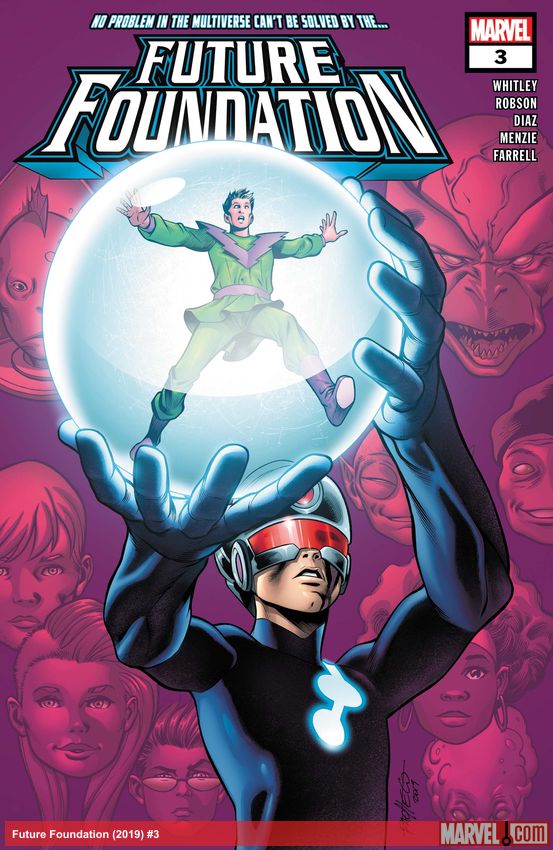 Future Foundation (2019) #4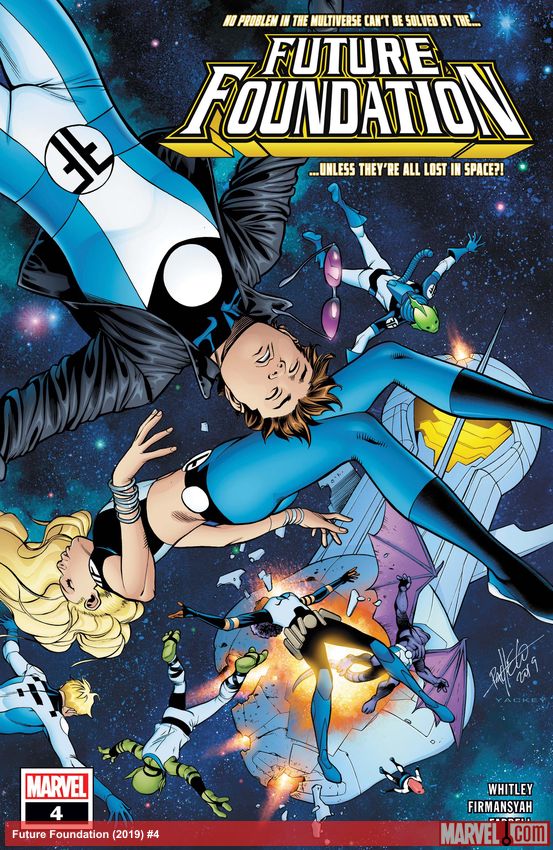 Future Foundation (2019) #5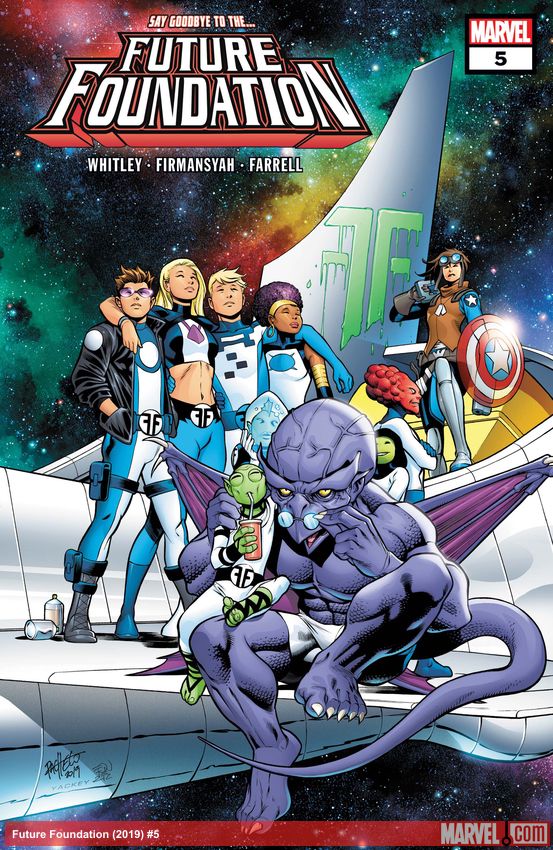 Iron Man and Power Pack (2007) #1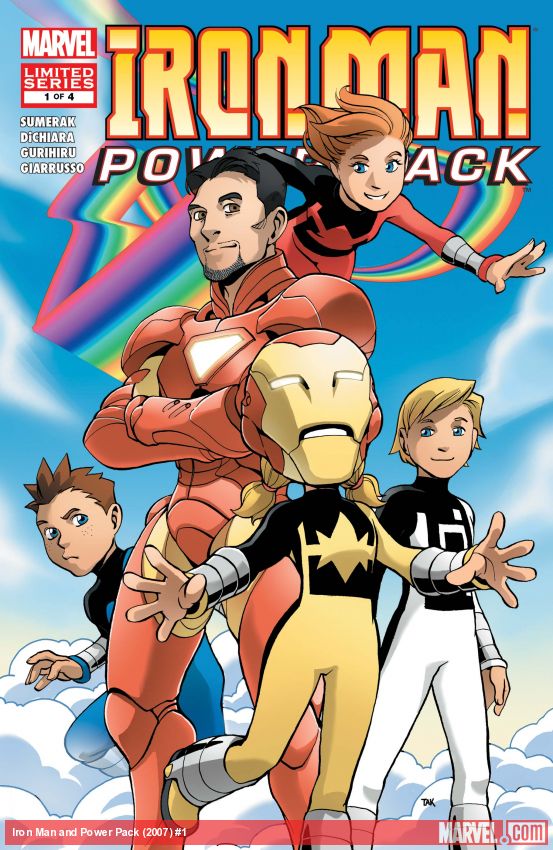 What's 50-feet-tall, nearly indestructible, and on a rampage through New York City? Iron Man calls it "Ultimo"... but to the members of Power Pack, it's just another super-jerk trying to ruin their da
Iron Man and Power Pack (2007) #2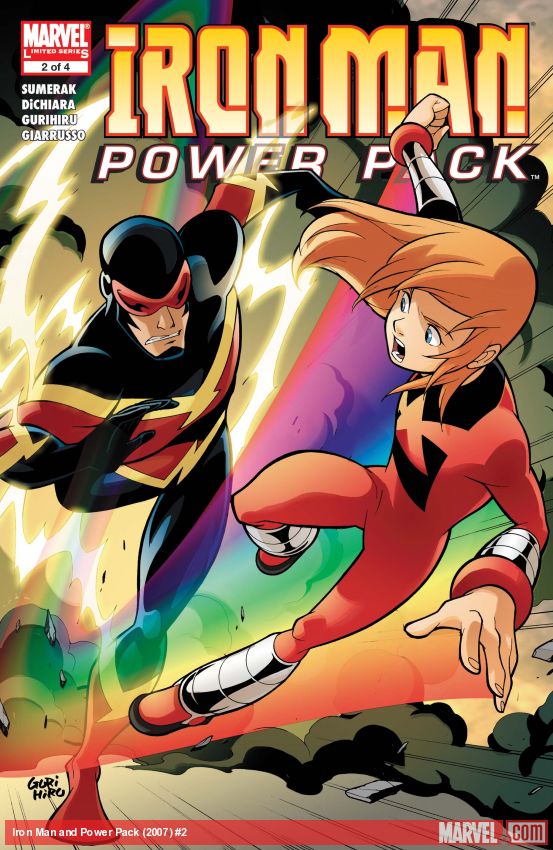 The race is on - in more ways than one! Julie Power is running for class president against the meanest girl in school...but before all the votes are in, she'll find herself running to catch one of Mar
Iron Man and Power Pack (2007) #3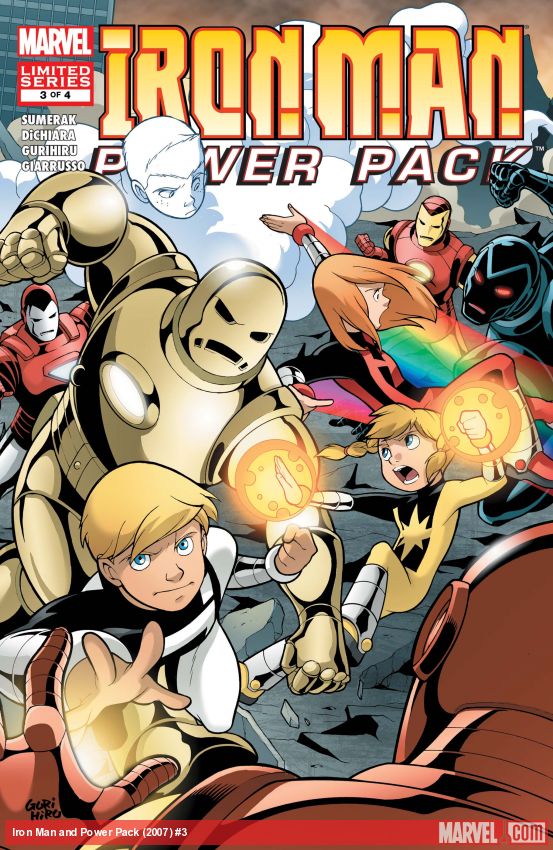 Someone is using stolen Stark Industries technology to take control of Marvel's most high-tech heroes and villains. Sounds like the perfect time for Power Pack to attend an exhibit of old Iron Man arm
Iron Man and Power Pack (2007) #4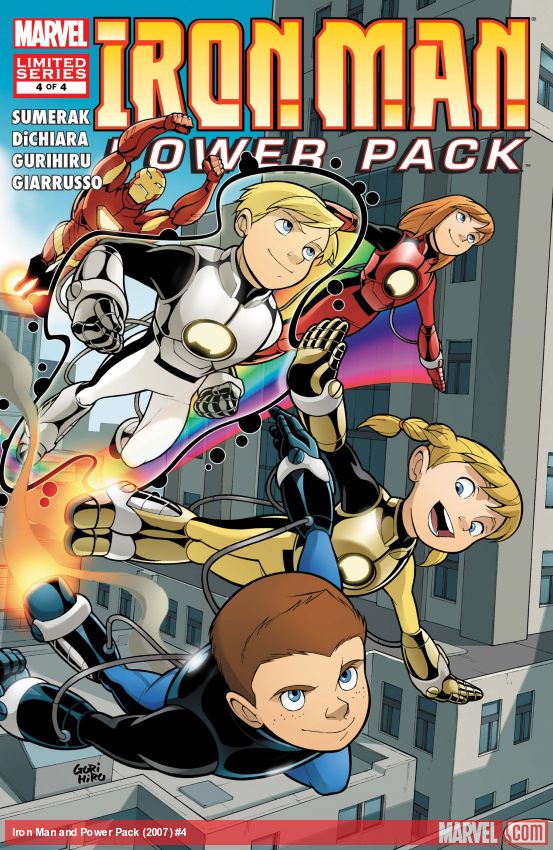 Iron Pack Assemble! Iron Man suits the Power kids up in style for the series finale. And how do they repay the golden Avenger for the cool new costumes? By destroying all of the hero's classic armors.
Power Pack (2017) #63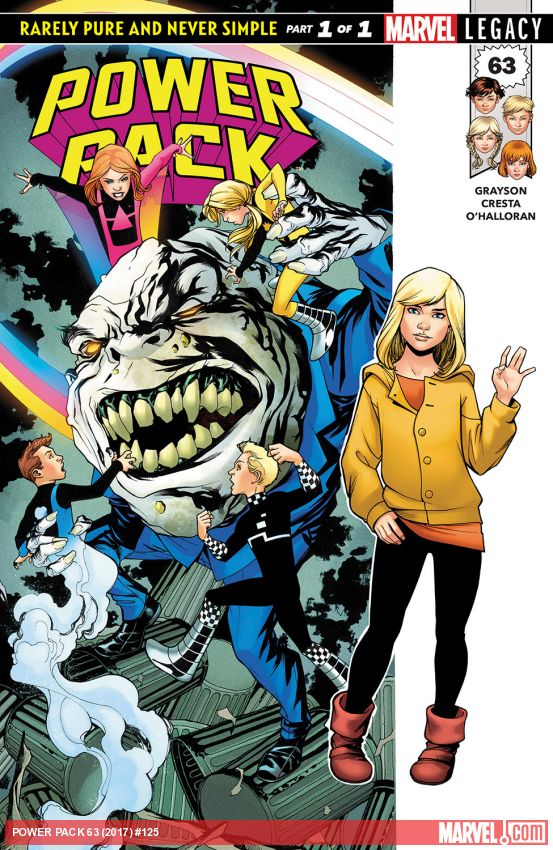 WHERE IS POWER PACK? In a twist of fate, four children gained incredible powers. And in a universe full of war-hungry aliens and terrorizing gangsters, they would need them. Thus Power Pack was born!
Thor and the Warriors Four (2010) #1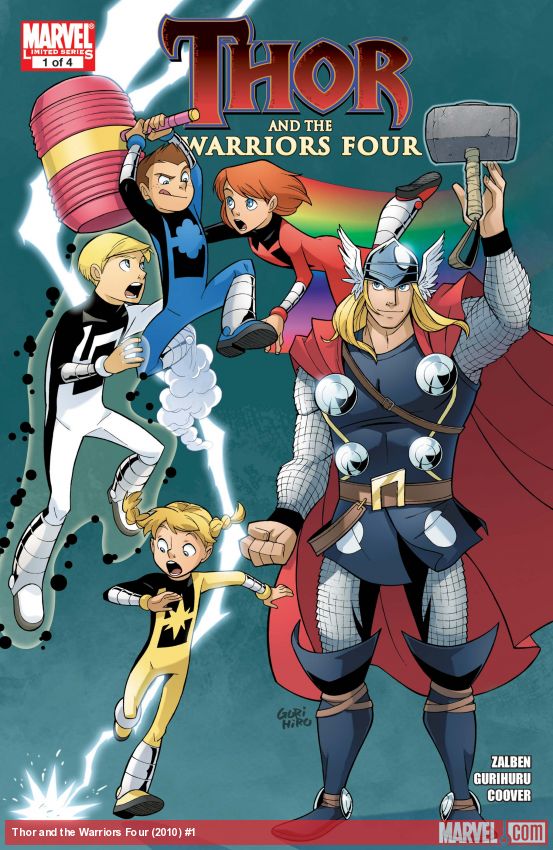 The Power Pack must find The Mighty Thor if they want to save their grandmother. But to find Thor, they must travel to Asgard, and that means joining forces with Frog Thor and the Pet Avengers!
Thor and the Warriors Four (2010) #2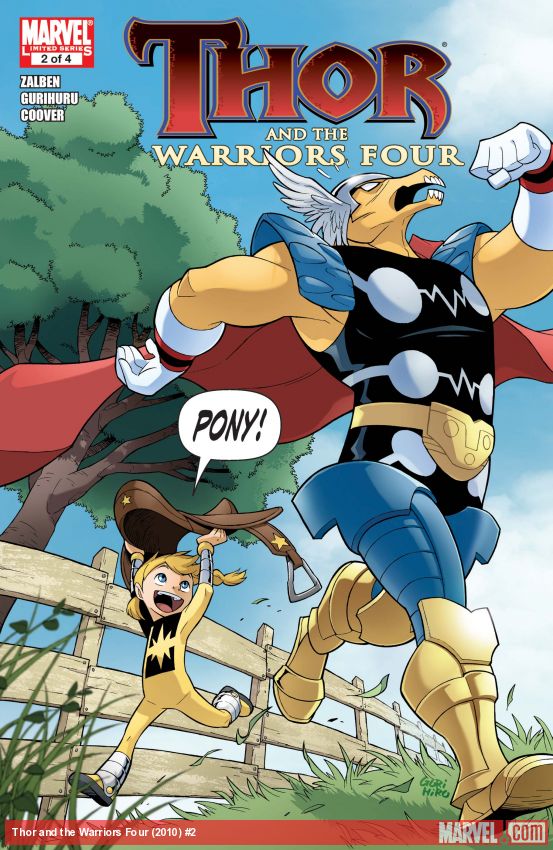 Who are the Warriors Four? What do they want with The Mighty Thor, and his alien pal Beta Ray Bill? And what all-out, no-holds barred throwdown awaits these characters in this issue?!
Thor and the Warriors Four (2010) #3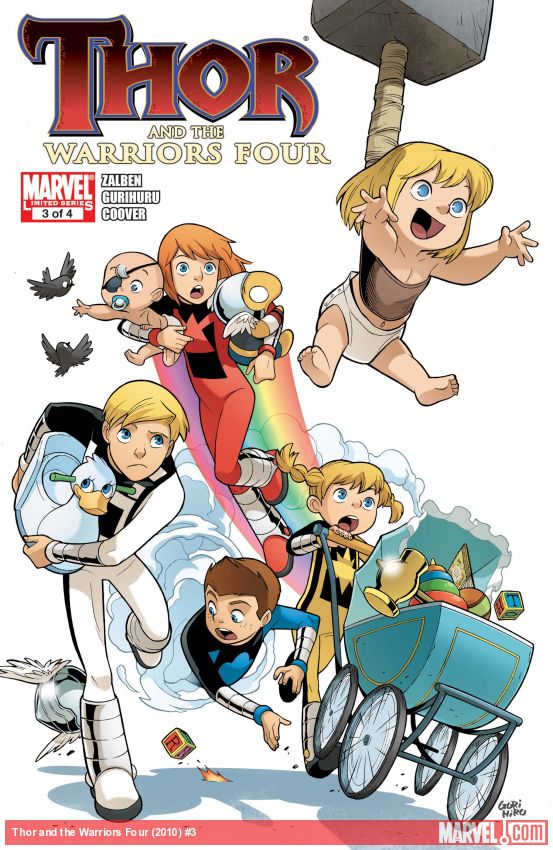 Thor and his fellow Asgardians have been transmogrified into babies! Meanwhile, Julie makes a fateful decision that may just play into Loki's evil plans, and Alex reaches his breaking point. Will this
Thor and the Warriors Four (2010) #4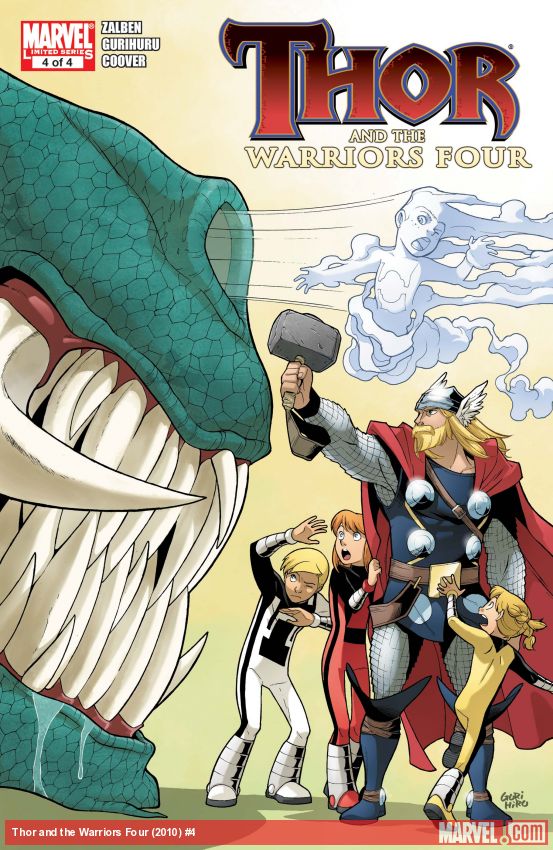 Loki: triumphant! Thor: defeated! Power Pack: no more! Will Power Pack be able to save the life of their grandmother, or will the world be destroyed first? All this, plus a guest appearance by The Pet
X-Men and Power Pack (2005) #1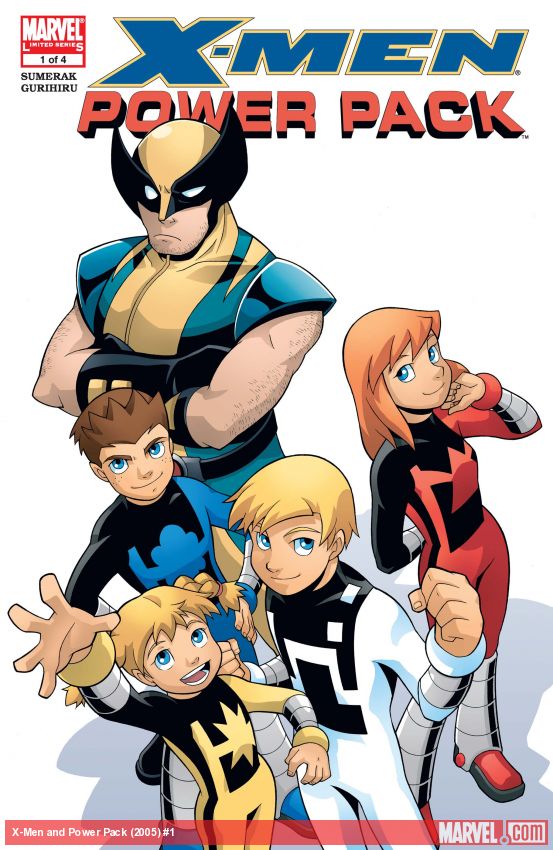 Power Pack returns... and this time they've brought some very special friends! Marvel's merry mutants team up with our super-powered siblings for four more fun-filled all-ages adventures!

In
X-Men and Power Pack (2005) #2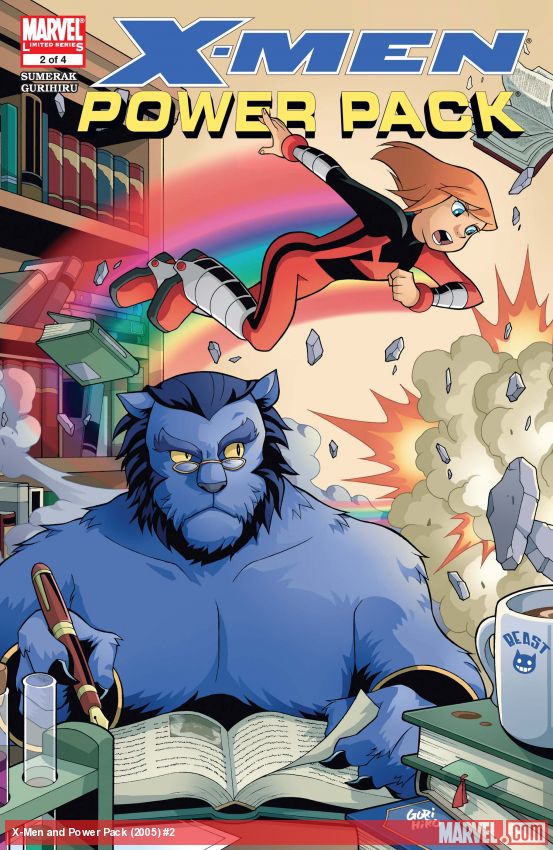 X-Men and Power Pack (2005) #3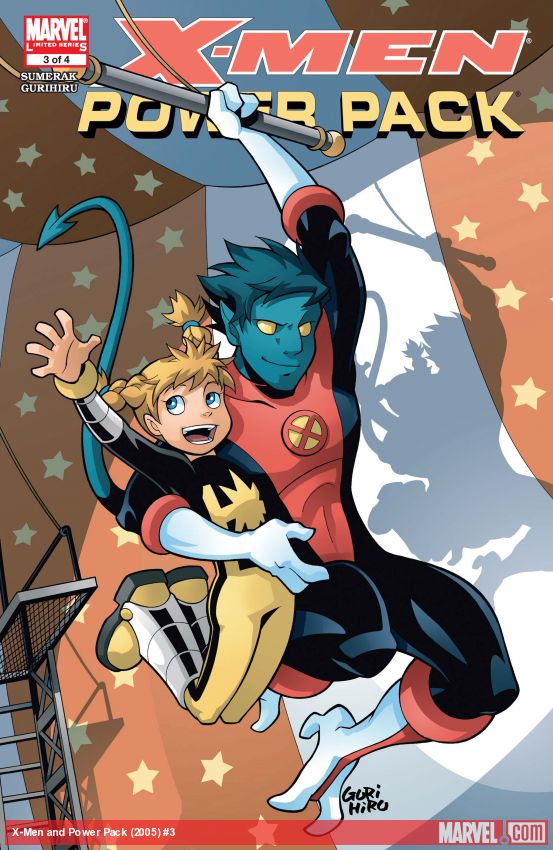 X-Men and Power Pack (2005) #4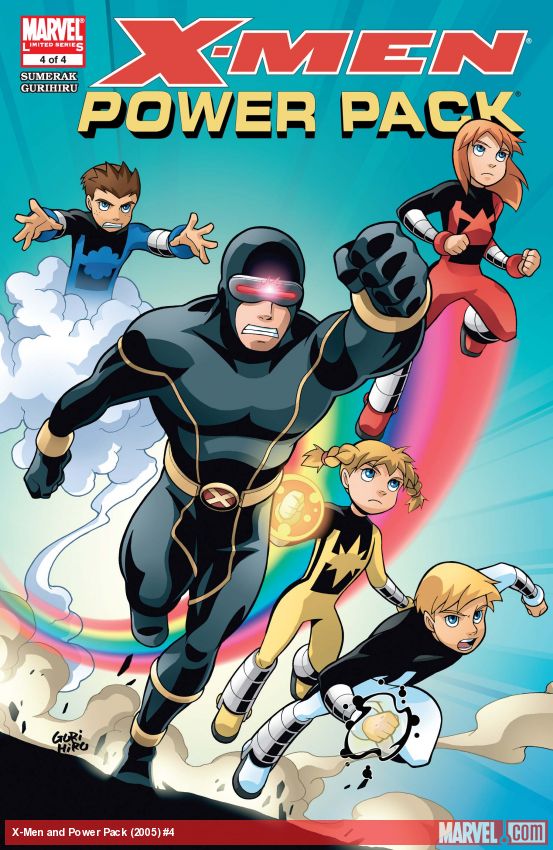 X-Men and Power Pack: The Power of X (Digest)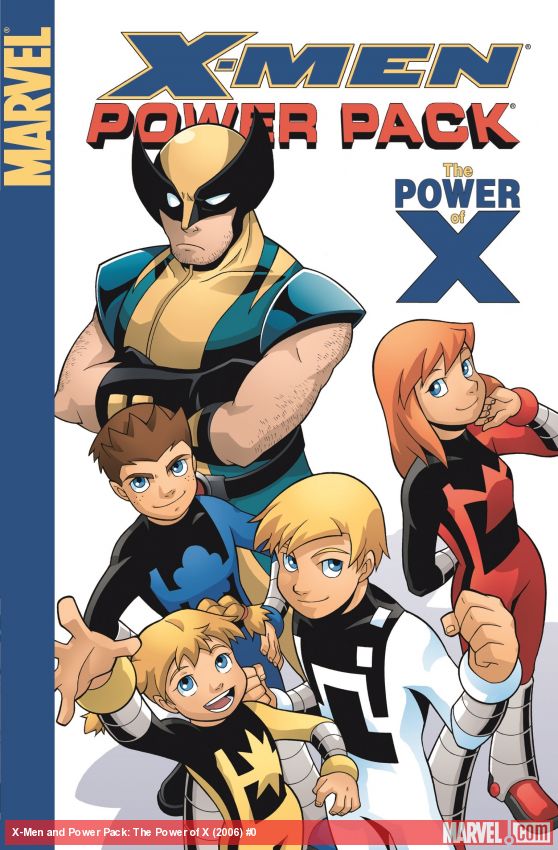 Power Pack returns... and this time they've brought some very special friends! Marvel's merry mutants team up with our super-powered siblings for more fun-filled all-ages adventures! Collects X-MEN AN