Ultimate X-Men (2001) #24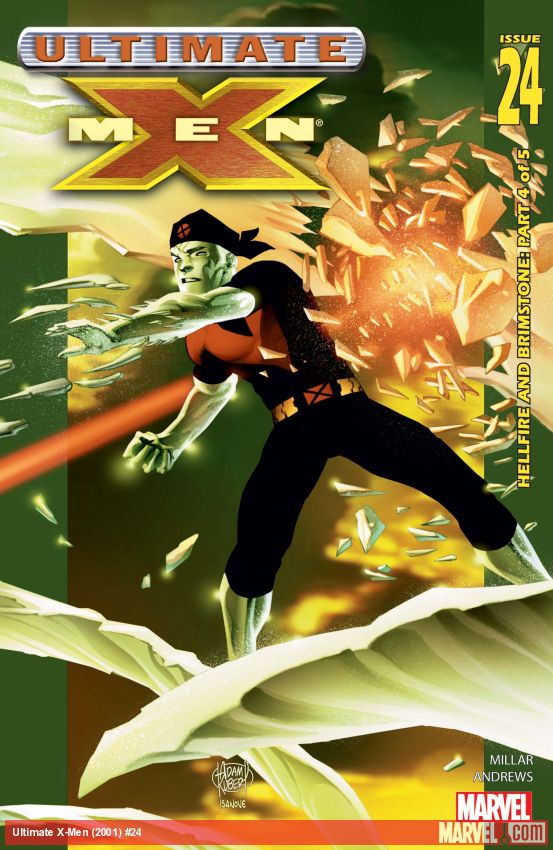 HELLFIRE AND BRIMSTONE PART 4 Cyclops and Wolverine do battle with a hyper-intelligent zombie-making super computer! Plus, Kitty Pryde discovers a new use for her powers!
Ultimate X-Men (2001) #25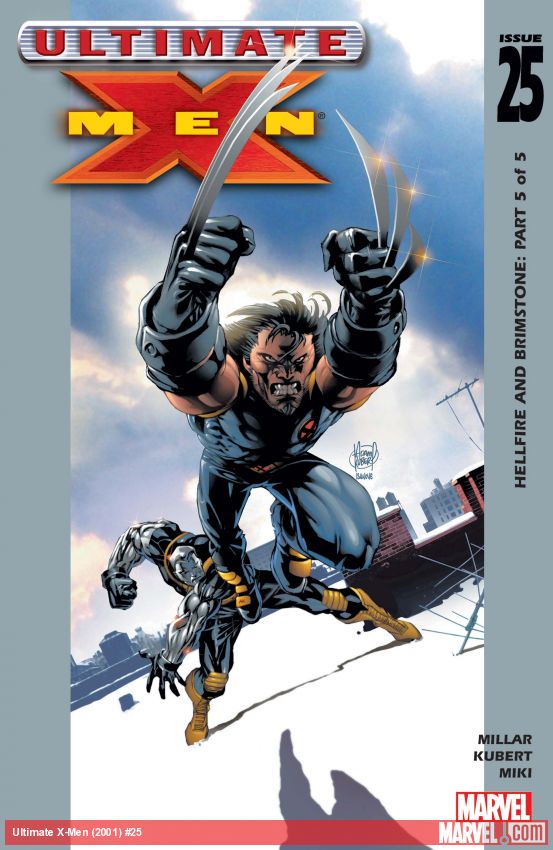 HELLFIRE AND BRIMSTONE PART 5 The Hellfire Club extends an invitation for the X-Men to join them in celebration. Little do the heroes know that a dark plan has been in the works for years and is about
Ultimate X-Men (2001) #40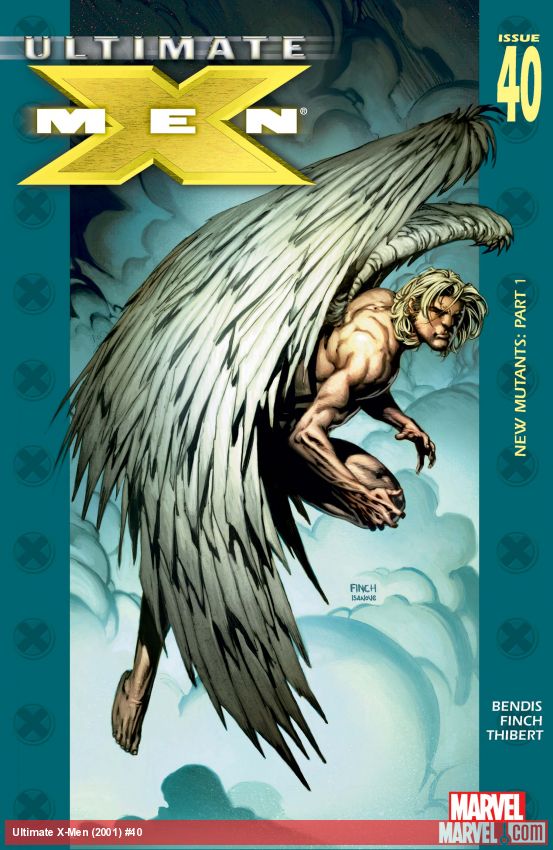 NEW MUTANTS PART 1 The debut of Ultimate Angel is here! Warren Worthington III enters the fray and the Ultimate X-Men grow by one!
Ultimate X-Men (2001) #61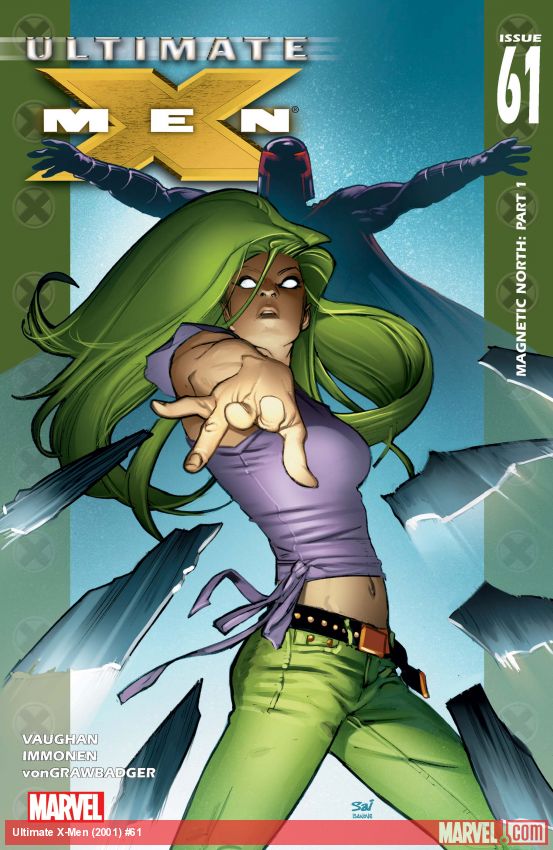 MAGNETIC NORTH PART 1 When teenage mutant Lorna Dane accidentally commits a horrific crime, will the X-Men protect her, or leave her to the fury of S.H.I.E.L.D.?
Ultimate X-Men (2001) #63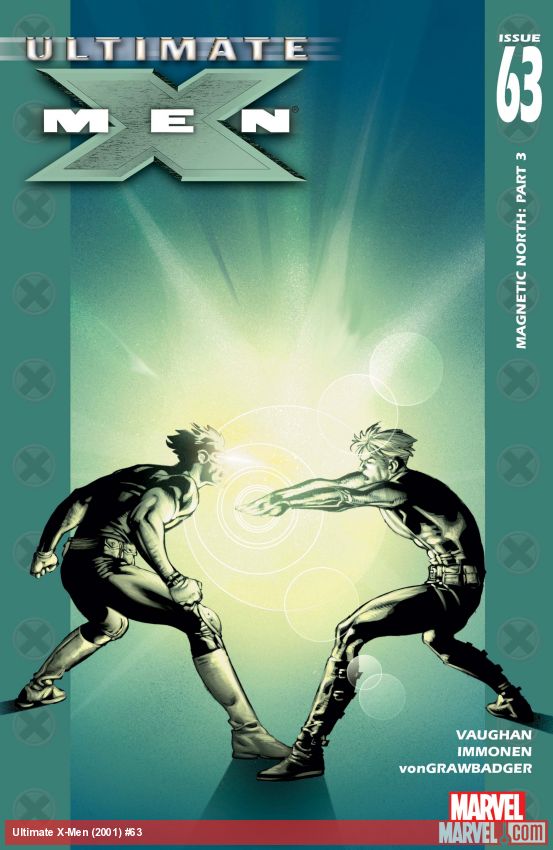 MAGNETIC NORTH PART 3 It's mutant against mutant-brother against brother-as Cyclops and his X-Men risk their lives to take down the young man known as Havok, who has unwittingly become a pawn in Magne
Ultimate X-Men (2001) #64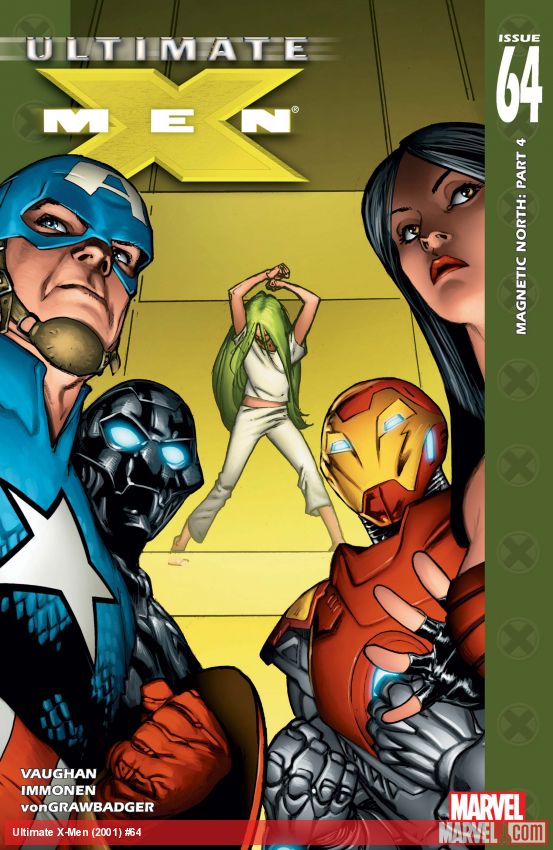 MAGNETIC NORTH PART 4 It's all-out war inside the Triskelion, as multiple factions of mutants battle against Captain America and his teammates. At stake-the final fate of the master of magnetism-Magne
Ultimate X-Men (2001) #65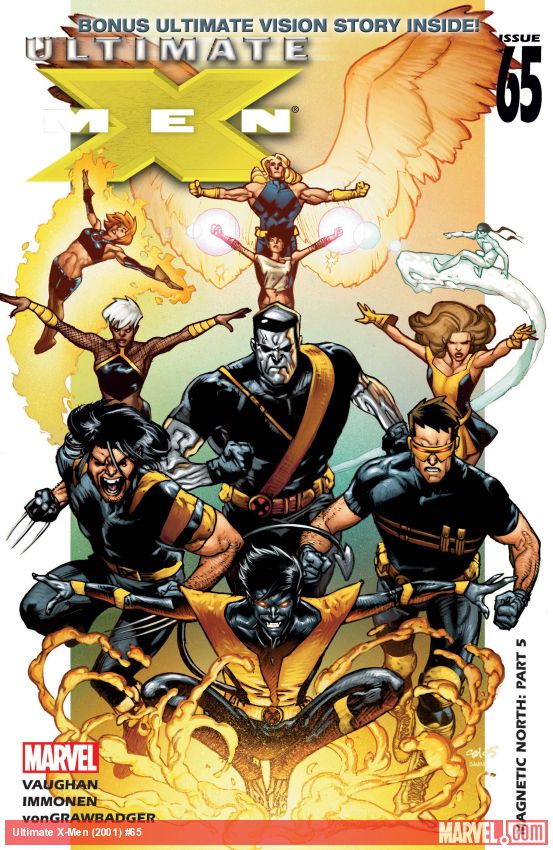 MAGNETIC NORTH PART 5 In a story that pits brother against brother, friend against friend, it's Magneto versus the X-Men in final battle-inside the Ultimates headquarters, the Triskelion!
Ultimate X-Men (2001) #69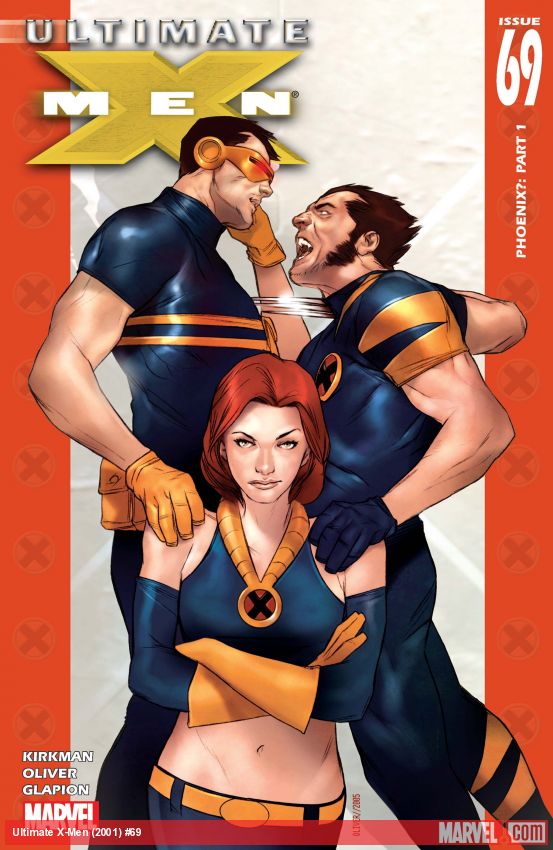 PHOENIX PART 1 Magician is adjusting quickly and making new friends fast. But there is something deeply sinister about the newcomer...something only young Kitty Pryde notices. And is Jean Grey really
Ultimate X-Men (2001) #70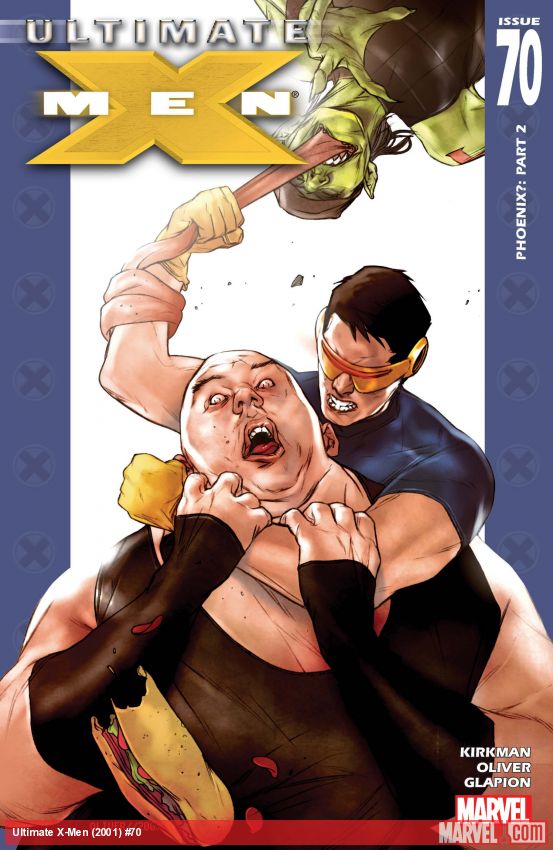 PHOENIX PART 2 Magician and Cyclops find themselves face-to-face with The Blob and his buddy Toad! Will the fledgling X-Man have what it takes? Meanwhile, the quest to learn what is really happening w
Ultimate X-Men (2001) #86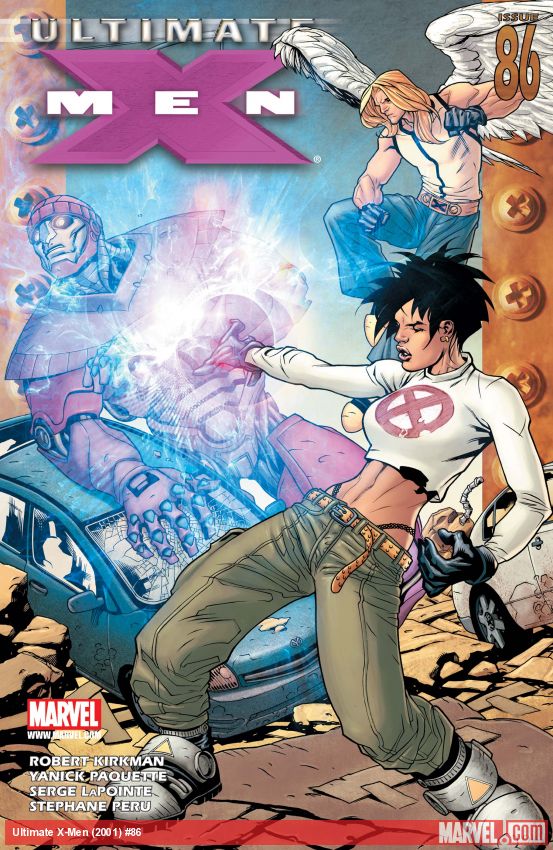 SENTINELS PART 3 The men pulling the strings are finally revealed. Also in this issue, Cable reveals a dark secret to Charles Xavier.
Ultimate X-Men (2001) #91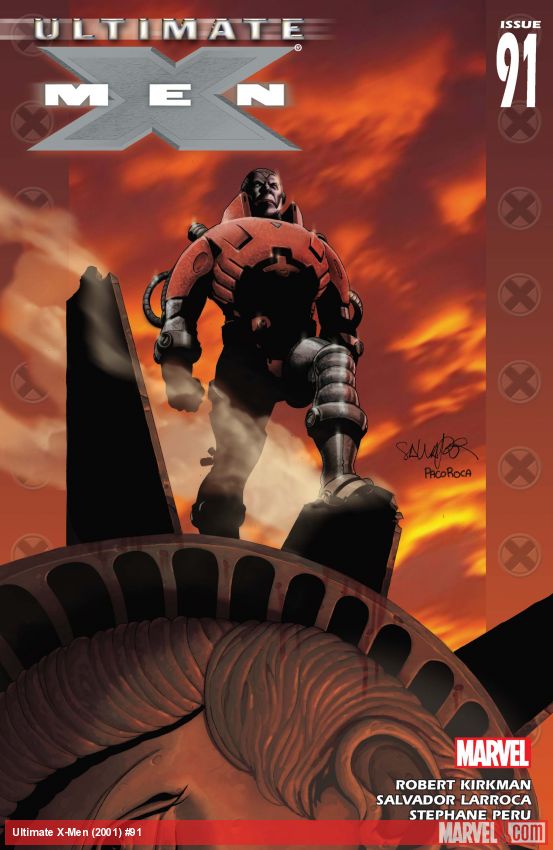 All hail Apocalypse! Last issue saw Sinister squirm from the grave-and now the evolutionary emperor known as Apocalypse has arrived! Superstarr artist Salvador Larroca continues his run here - as the
Ultimate X-Men (2001) #93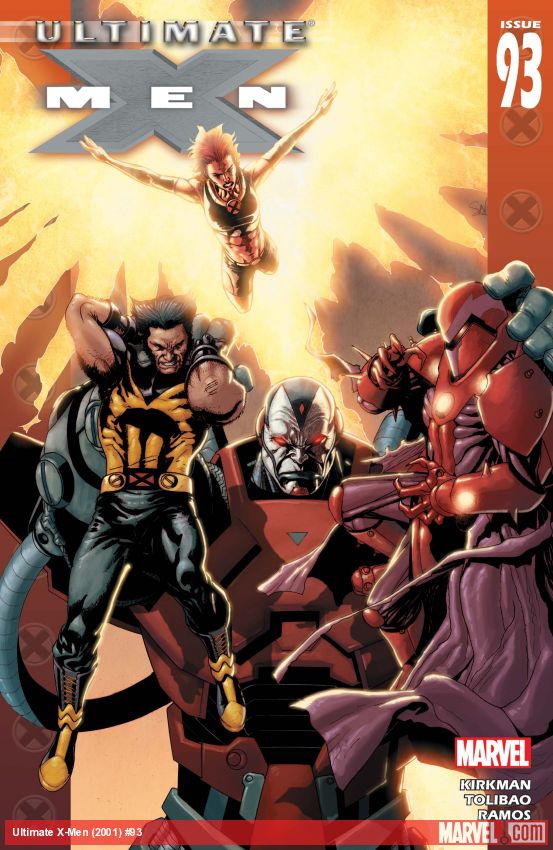 Has Apocalypse triumphed? If so, there is only one force in the universe with the power to end his iron fisted reign. But it is a power of such magnitude that its slightest misuse could bring about th
Ultimate X-Men (2001) #94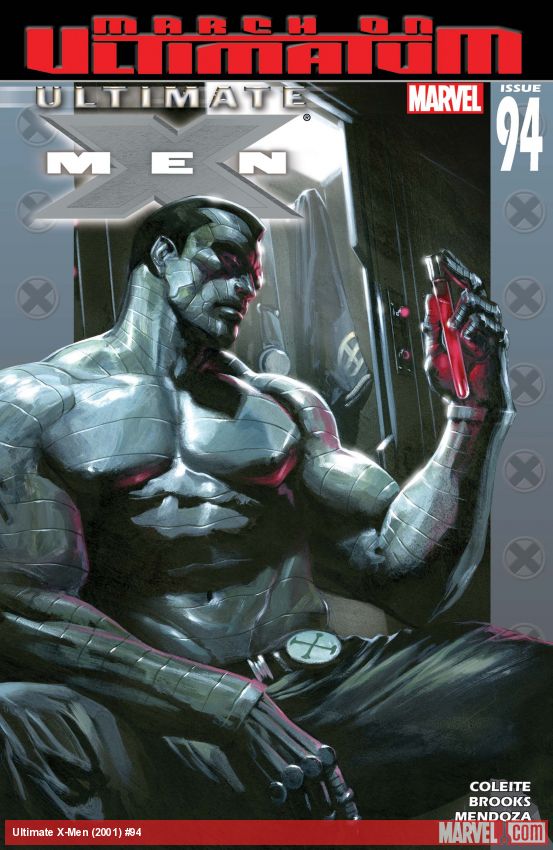 Regrouping after the battle against Apocalypse, the X-Men encounter a new adversary which seems unstoppable. To fight it, the young mutants must ask themselves: how far are they willing to go and what
Ultimate X-Men (2001) #95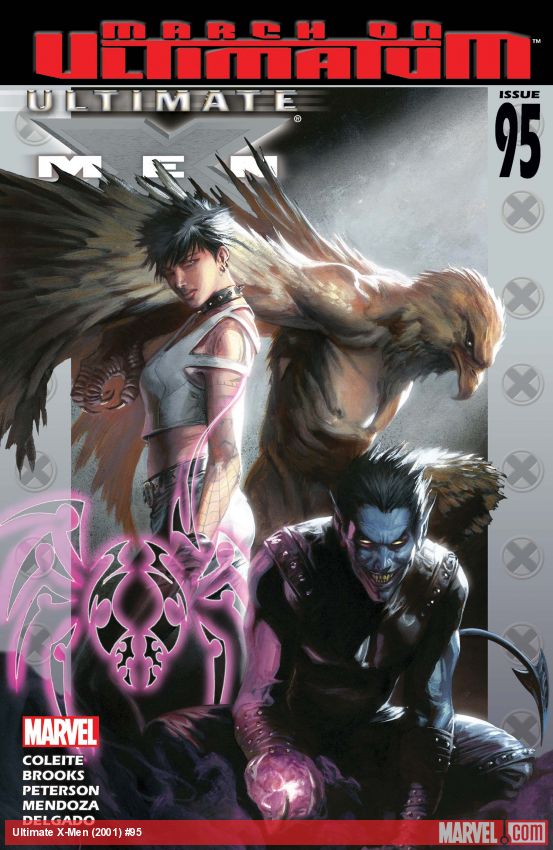 What is Ultimate Alpha Flight? What do they want with Northstar? What is Colossus willing to do to get him back?
Ultimate X-Men (2001) #96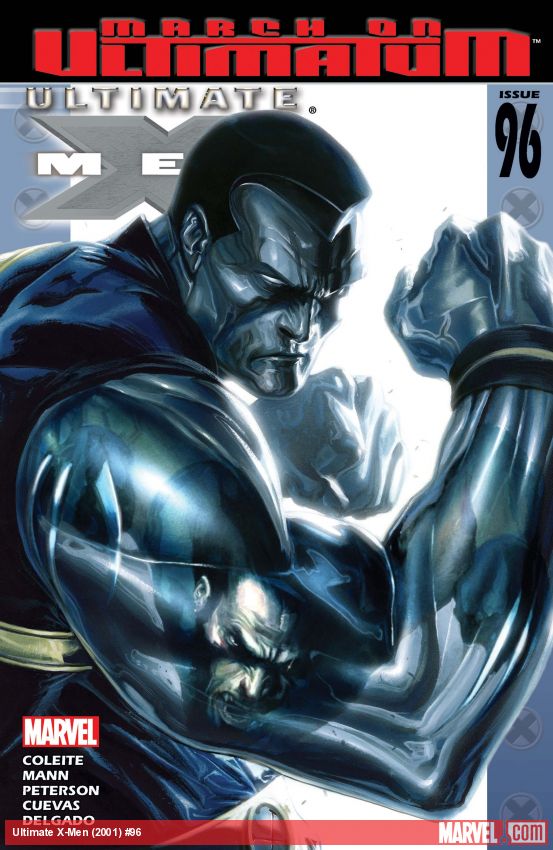 After their attack on Alpha Flight, Colossus and his team are wanted fugitives! Worse, they've become addicted to the insidious drug known as Banshee! Now it's up to the other X-Men to take them down.
Ultimate X-Men (2001) #97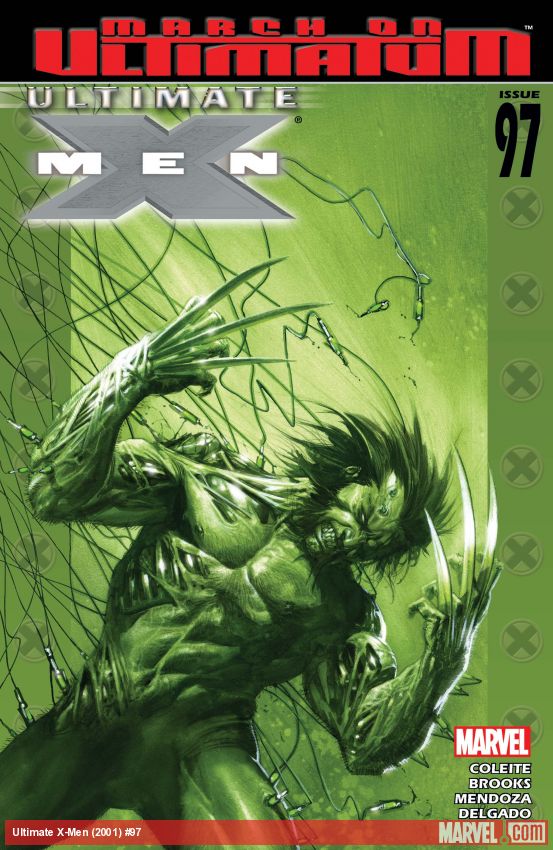 Who is the true power behind Banshee? What is their connection to Wolverine and the X-Men? The answers will make the X-Men reconsider everything they've ever believed in! How can one ever be human aga
Ultimate X-Men (2001) #100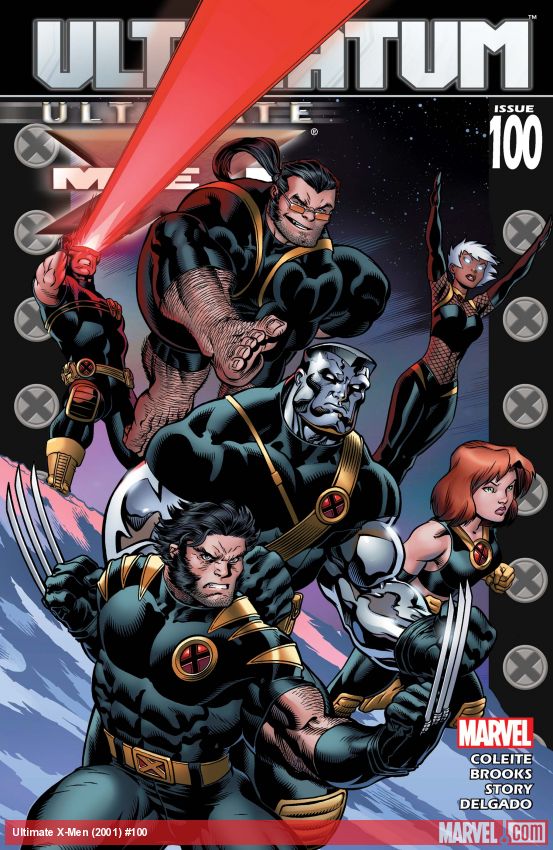 Xavier's School for Gifted Students was a sanctuary for mutants but in the wake of ULTIMATUM, it's starting to resemble a graveyard. Don't miss this groundbreaking series' final issue as the X-Men pul
Ultimate X-Men Annual (2005) #1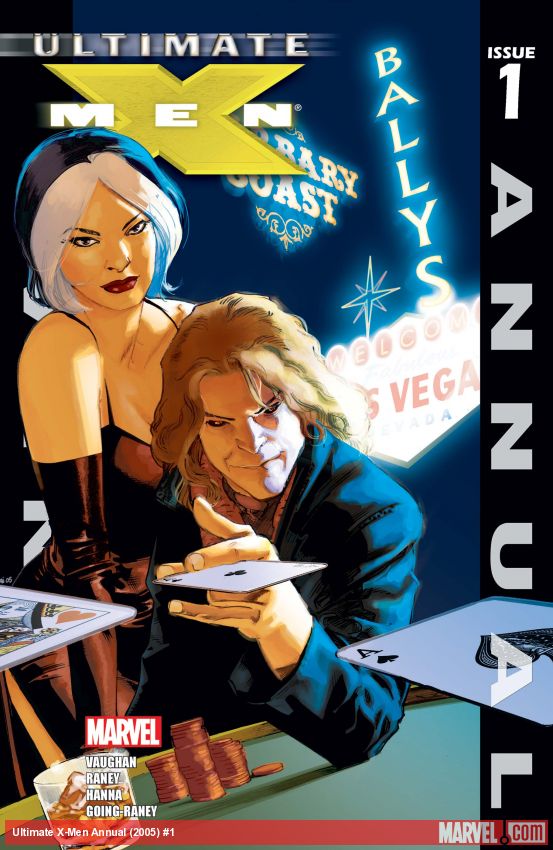 Rogue and Gambit are pulling a heist when Juggernaut comes crashing through Las Vegas looking to take Rogue away with him! Can Rogue and Gambit stop the unstoppable? Only one will survive!
ULTIMATE X-MEN VOL. 14: PHOENIX TPB (Trade Paperback)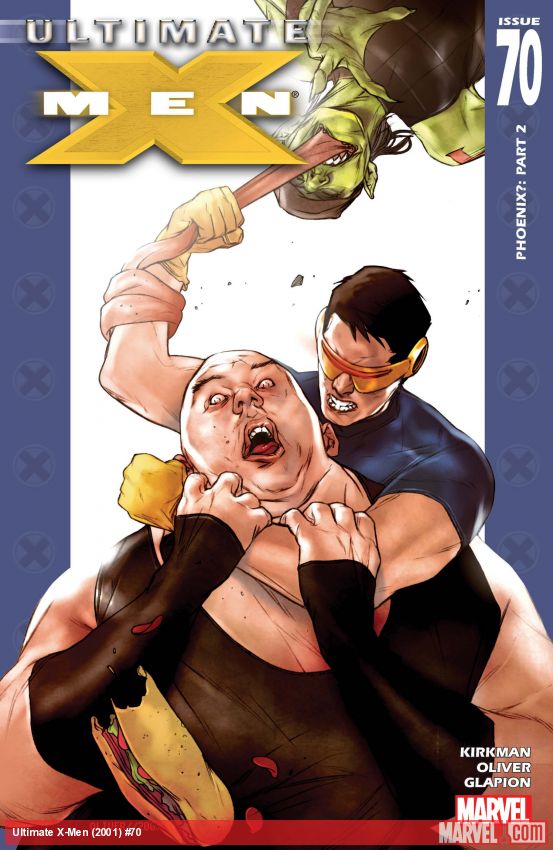 After the events of MAGNETIC NORTH and their recent encounter with the master of magnetism, our heroes kick back for a night on the town with their significant others. Meanwhile, Wolverine must face a