1602 Witch Hunter Angela (2015) #4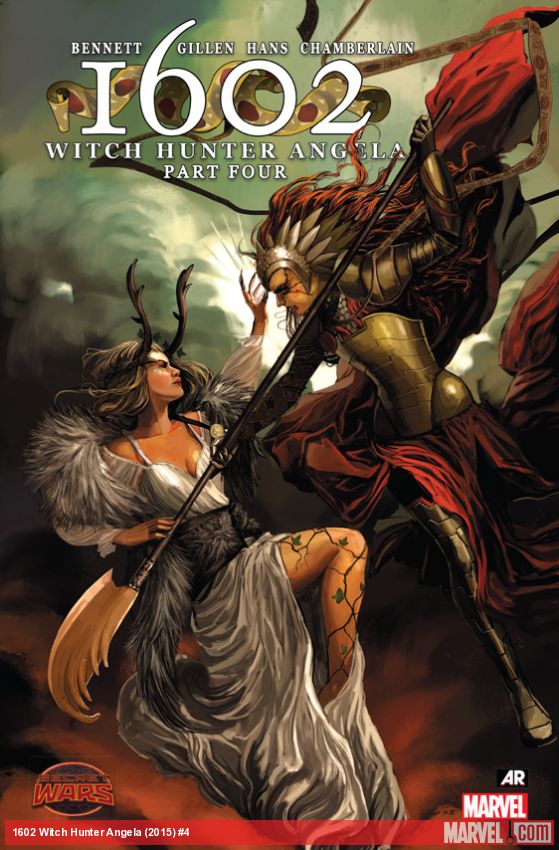 Spurred by revenge, Angela races to meet Enchantress's endgame as the gates of Faerie are wrenched open! The dead walk and speak (and tell terrible jokes), and Kieron and Kody Chamberlain lead the rev
Angela: Queen of Hel (2015) #5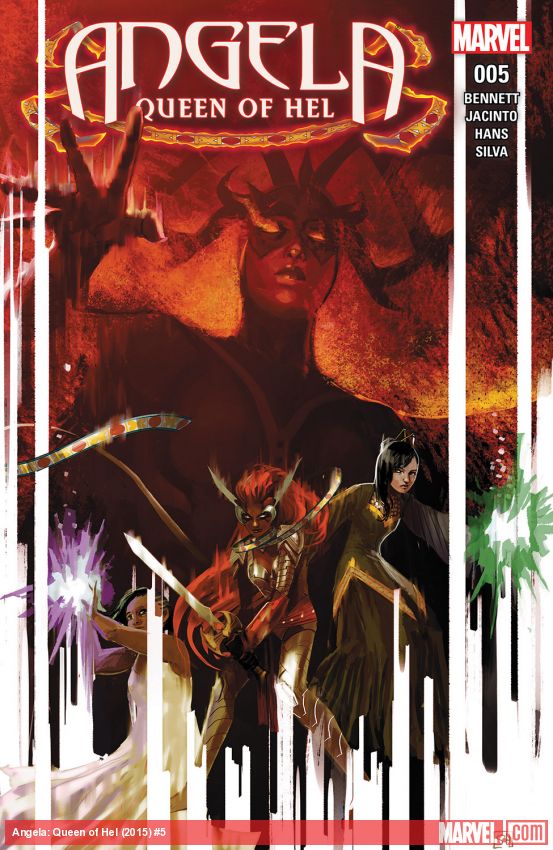 Asgardians of the Galaxy (2018) #1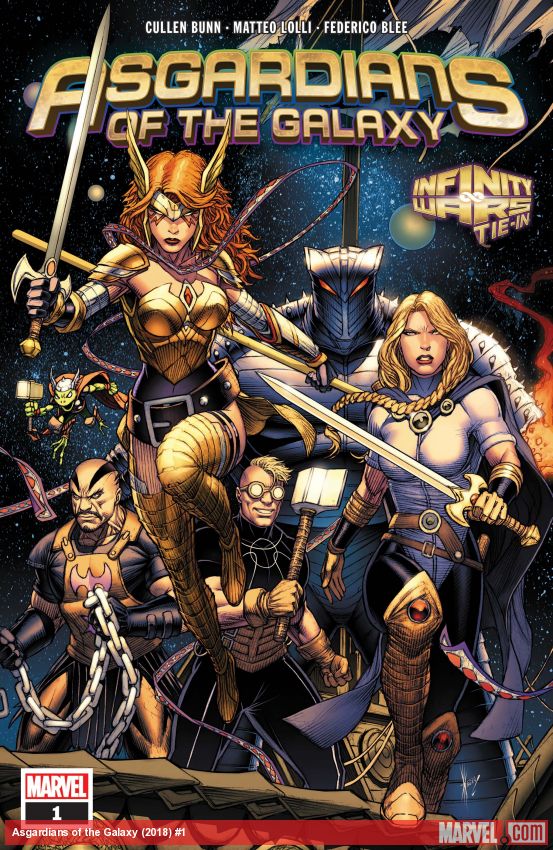 Spinning out of the events of INFINITY WARS comes an epic space opera from DEADPOOL veterans Cullen Bunn and Matteo Lolli! Angela, the not-so-beloved half-sister of Thor. The hotheaded Valkyrie - and
Asgardians of the Galaxy (2018) #2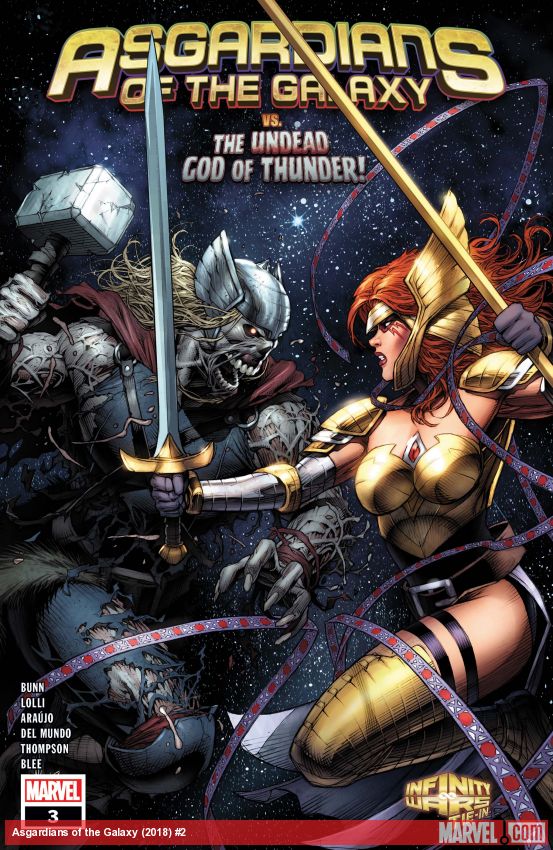 ALL DEAD GODS GO TO WAR! Angela's ragtag team of Asgardians are hot on Nebula's trail - but she's left a grisly gift behind. With the power of the Naglfar Armada at her cybernetic fingertips, Nebula i
Asgardians of the Galaxy (2018) #3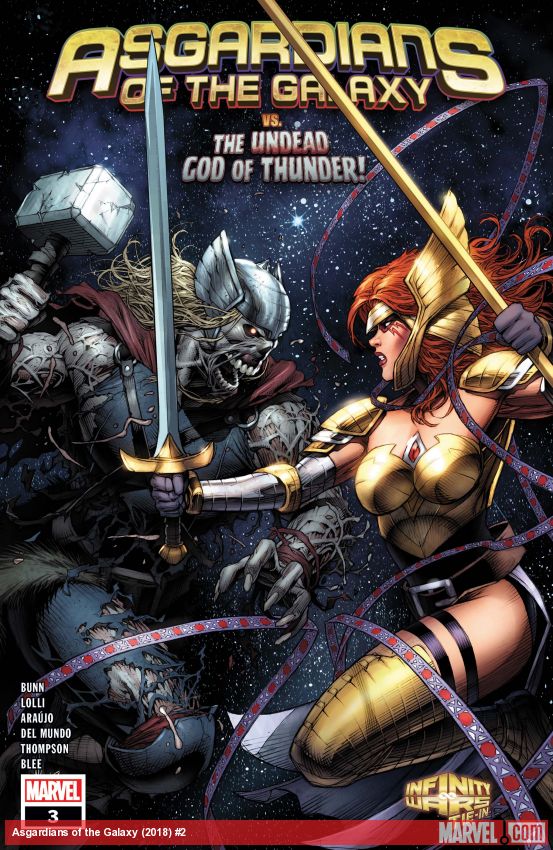 Nebula unleashes a Thor of nightmares! Hordes of Asgardian dead ravage the Shi'ar Empire! The galaxy is falling to Nebula and her Naglfar Armada - and so far Angela's ragtag team is powerless to stop
Asgardians of the Galaxy (2018) #4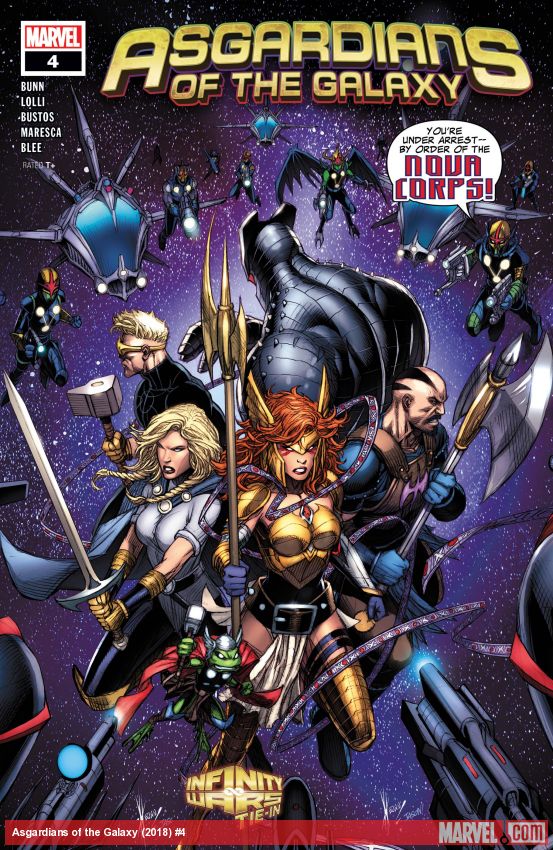 ASGARDIANS UNDER ARREST! Just when Nebula falls within their grasp, the Asgardians of the Galaxy find themselves in hot water with the Nova Corps! And every second they're detained, Nebula comes close
Asgardians of the Galaxy (2018) #5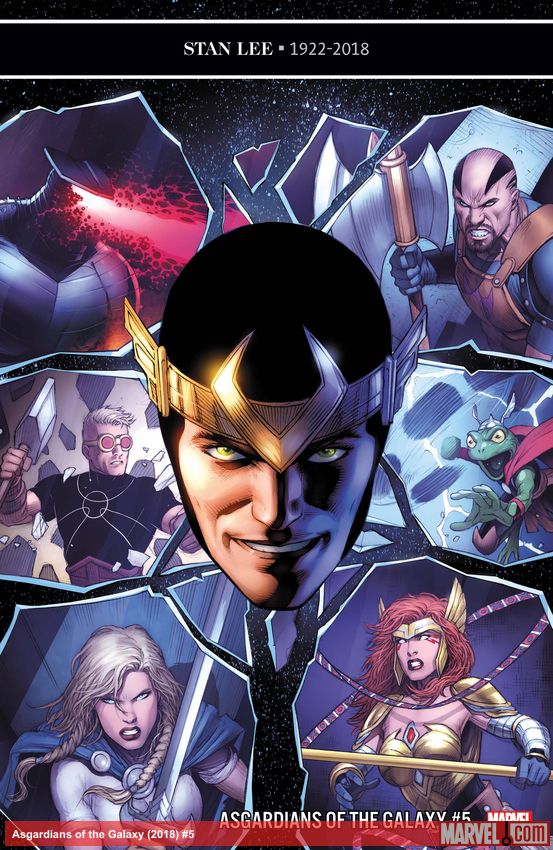 It's the final battle for Earth as the Asgardians take on Nebula's full armada! But the undead may be the least of their problems. Just what is their supposed ally Loki up to now? Don't miss the end o
Asgardians of the Galaxy (2018) #6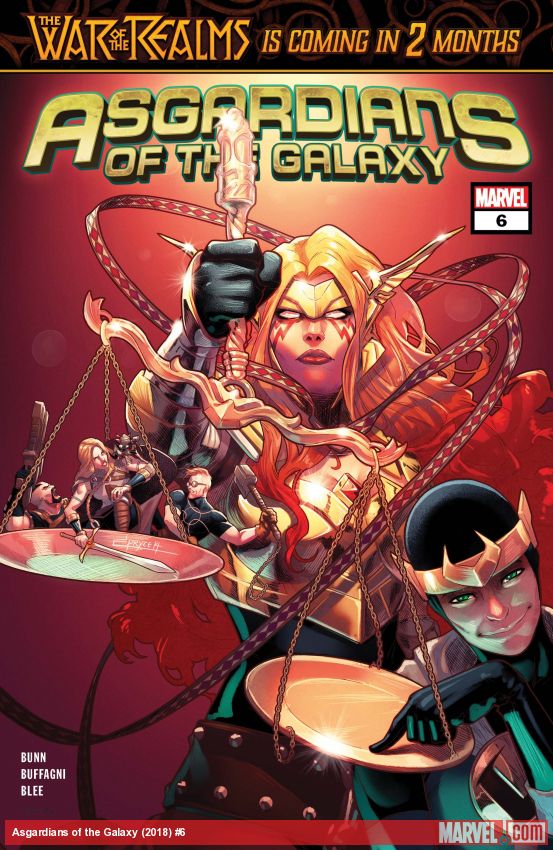 ""Nothing for nothing - everything has its price."" In accordance with her personal code, Loki promised Angela a gift in exchange for her help against Nebula. And the debt is coming due. But Angela is
Asgardians of the Galaxy (2018) #7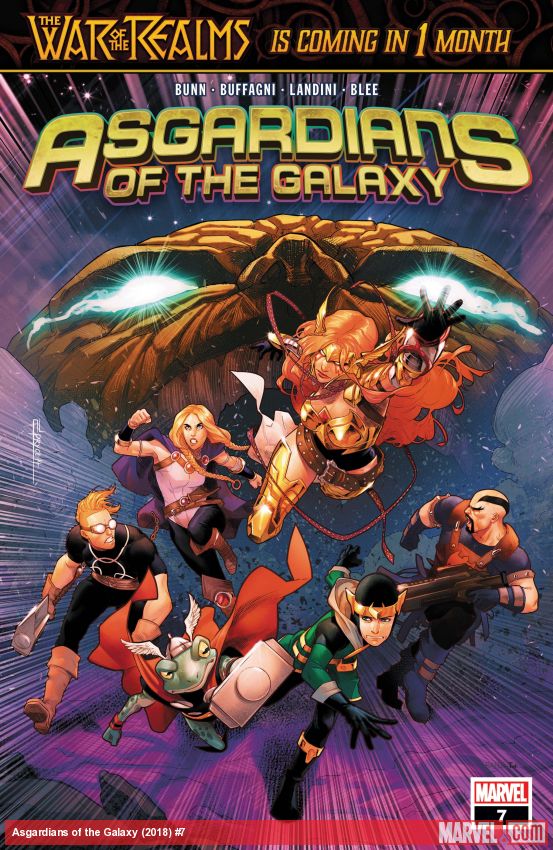 EGO AWAKES! The Asgardians thought they were in trouble when they stumbled upon a planet full of refugees - and that was before the planet started moving. Just what have their newfound allies gotten t
Asgardians of the Galaxy (2018) #8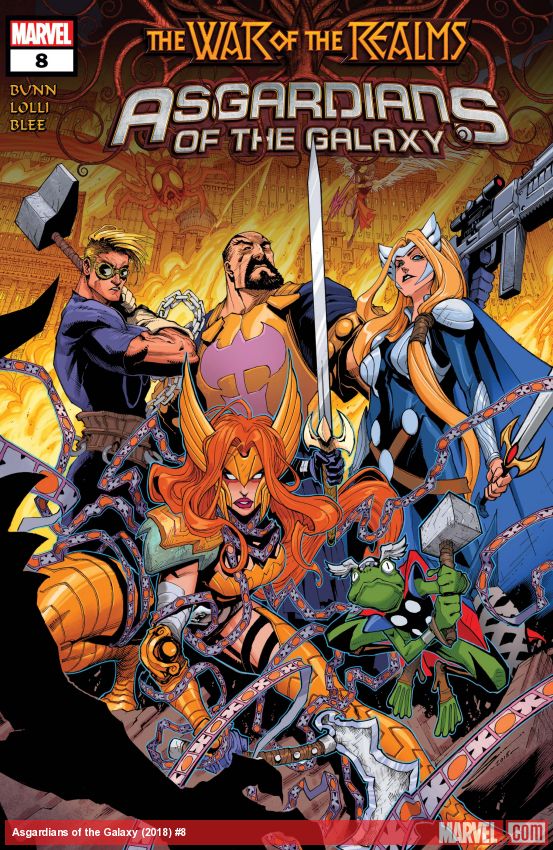 Bit by bit, the Dark Elf King Malekith has been taking over the Ten Realms. Now at last every realm has fallen save one: Midgard. The invasion has begun, and Earth's Mightiest Heroes will need all the
Asgardians of the Galaxy (2018) #10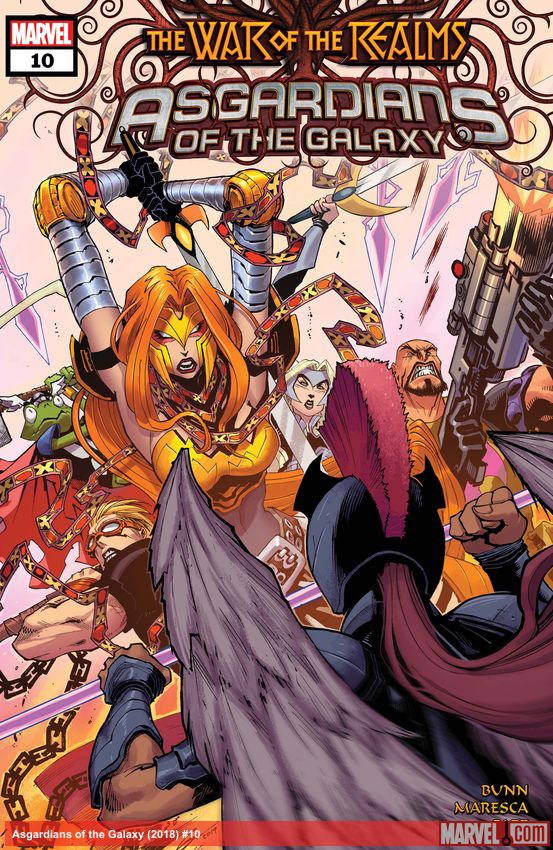 WAR OF THE REALMS TIE-IN! ANGELA VS. THE QUEEN OF HEVEN! Angela was kidnapped at birth, stolen from her Asgardian heritage and raised an outcast in the less-than-heavenly Heven. For years, she has wan
Asgardians Of The Galaxy Vol. 1: The Infinity Armada (Trade Paperback)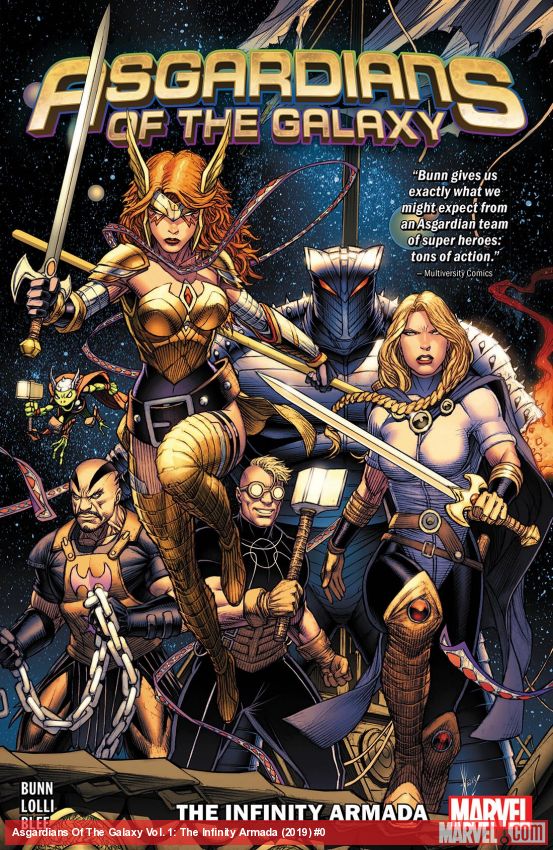 Collects Asgardians Of The Galaxy #1-5. Spinning out of INFINITY WARS comes an epic space opera! Angela, Thor's half-sister. The hotheaded Valkyrie — and Annabelle Riggs, the human whoshares her f
Guardians of the Galaxy (2013) #5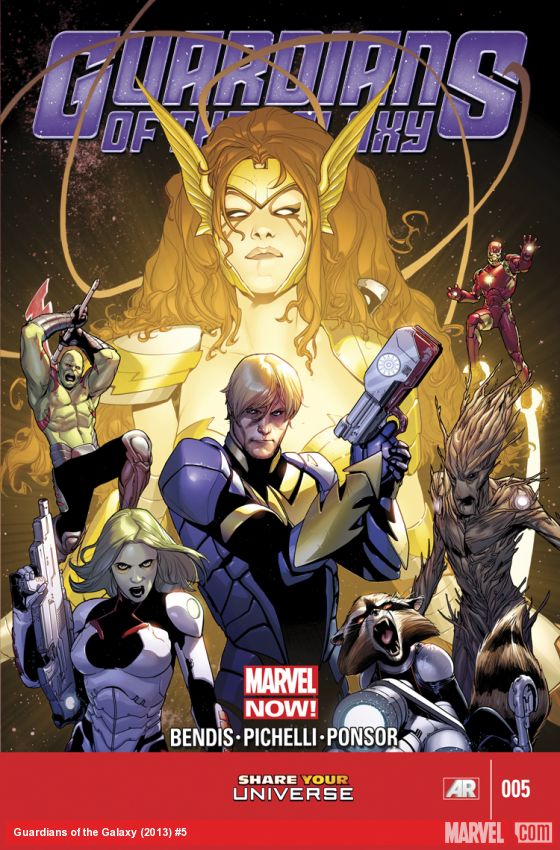 Spinning out of the dramatic conclusion of Age of Ultron, dimensions collide and Heaven's most fearsome Angel pushes the Guardians back on their heels.
Guardians of the Galaxy (2013) #6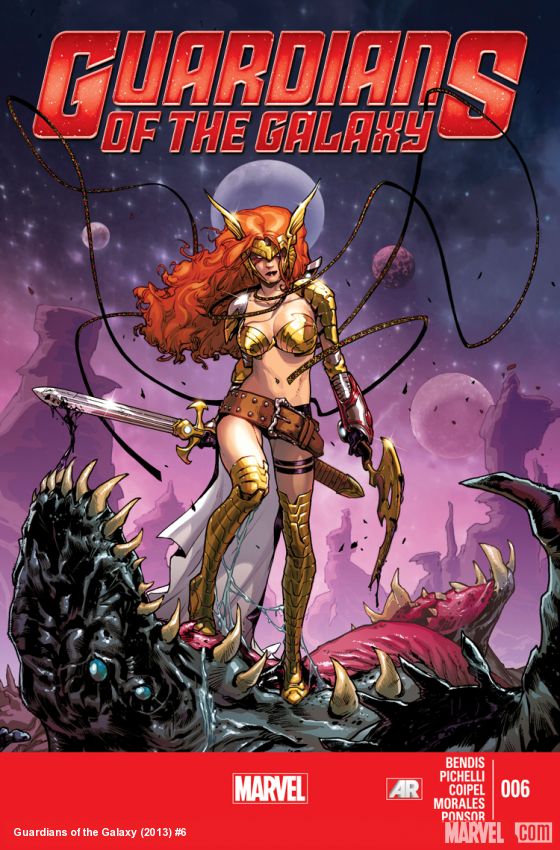 The blockbuster new series hits hard as Marvel's newest superstar Angela comes right for the Guardians! Round one is Gamora versus Angela...with an entire universe at stake! All that and comics legend
Guardians of the Galaxy (2013) #10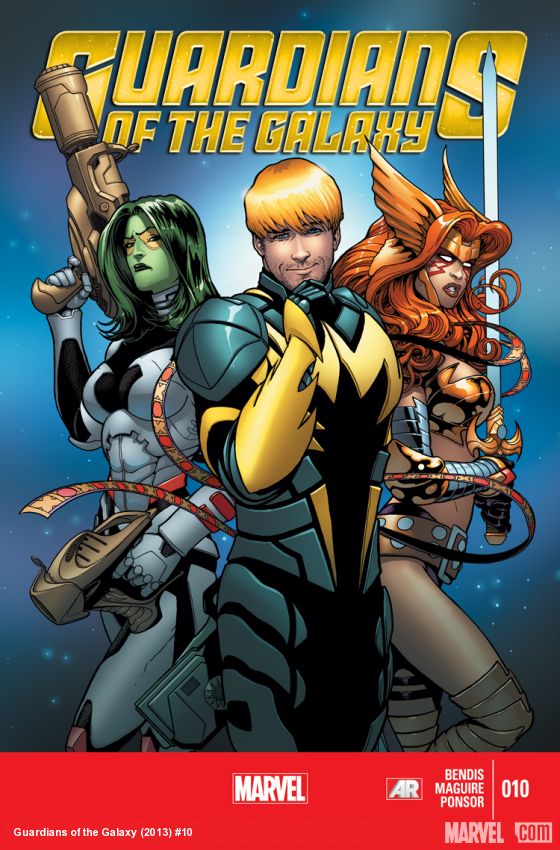 Angela and Gamora go hunting. Special guest artist Kevin Maguire (Justice League, Batman Confidential, X-Men)
Guardians of the Galaxy (2013) #11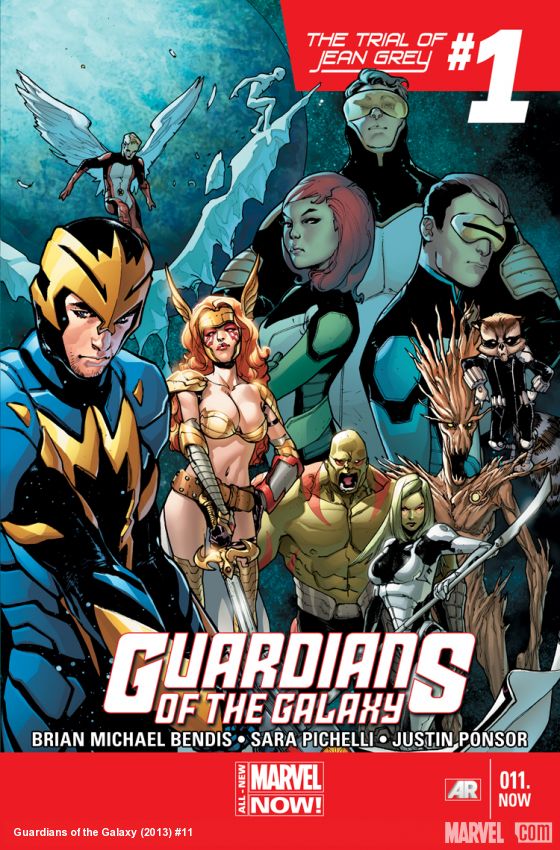 "The Trial of Jean Grey." The Guardians of the Galaxy get a reminder of Earth when they cross paths with the All-New X-Men during the TRIAL OF JEAN GREY! When an alien race discovers that the origin
Guardians of the Galaxy (2015) #18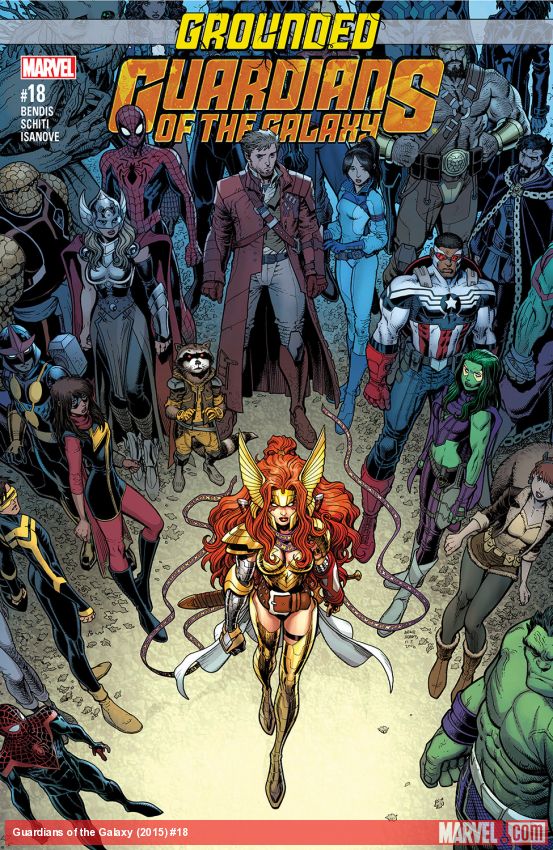 Gamora is said to be the most dangerous woman in the galaxy…which makes her the most dangerous target S.H.I.E.L.D.'s ever gone after! But she won't be stopped until she gets to Thanos!
GUARDIANS OF THE GALAXY VOL. 4 HC (Trade Paperback)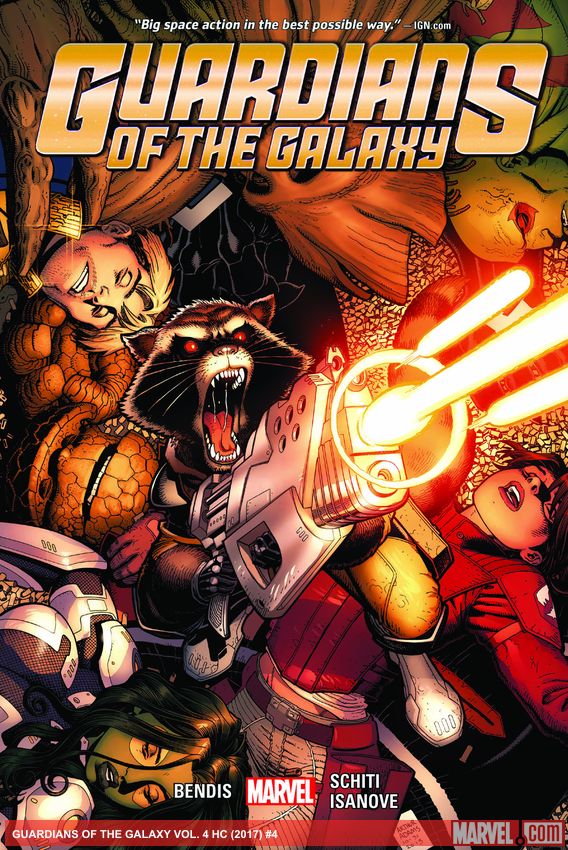 Collects Guardians Of The Galaxy (2015) #1-10. When Peter Quill abandons the Guardians to become Emperor of Spartax, Rocket grabs the reins as team leader — backed up by Drax, Venom, Groot, Kitty P
Guardians of The Galaxy: New Guard Vol. 3 - Civil War II (Trade Paperback)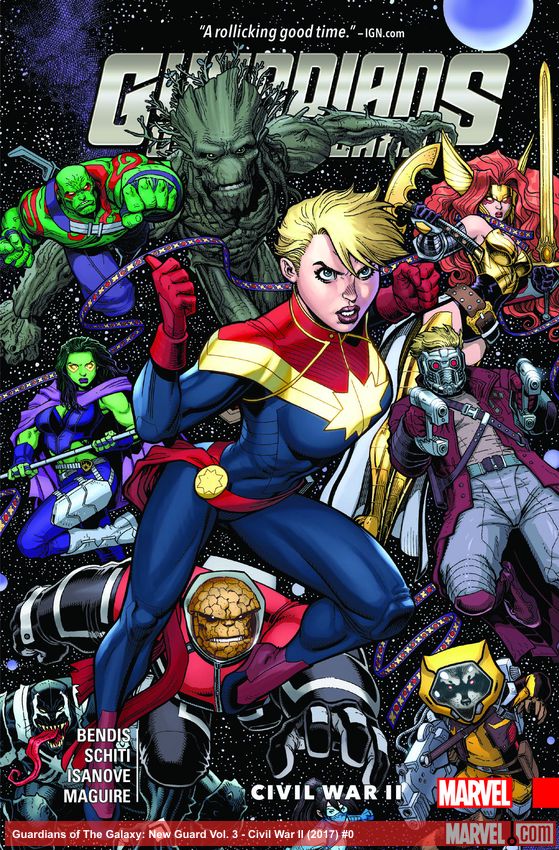 GUARDIANS OF THE GALAXY: NEW GUARD VOL. 3 - CIVIL WAR II TPB (Trade Paperback)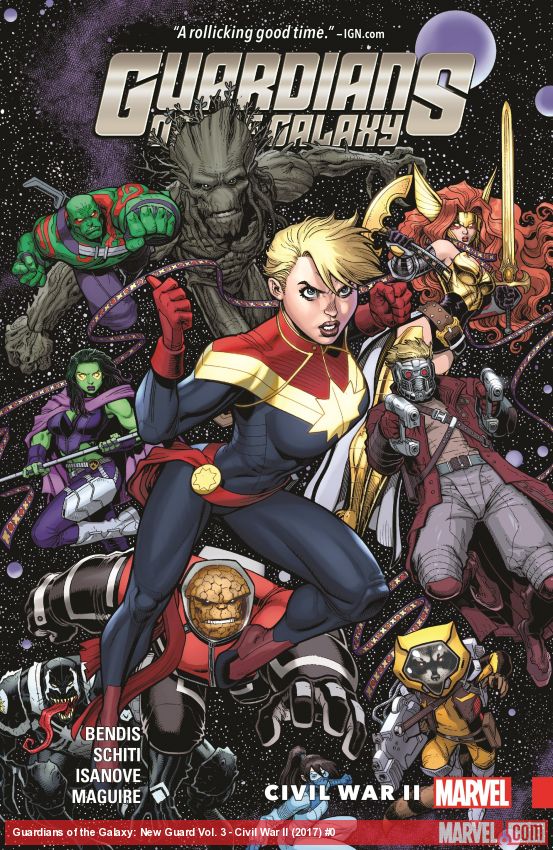 When things get rough on Earth, Captain Marvel calls in friends from out of town - way out of town! Iron Man doesn't stand a chance against the Guardians, right? But the team members' allegiances are